Navigating success: what is location-based analytics and how can brands benefit from it?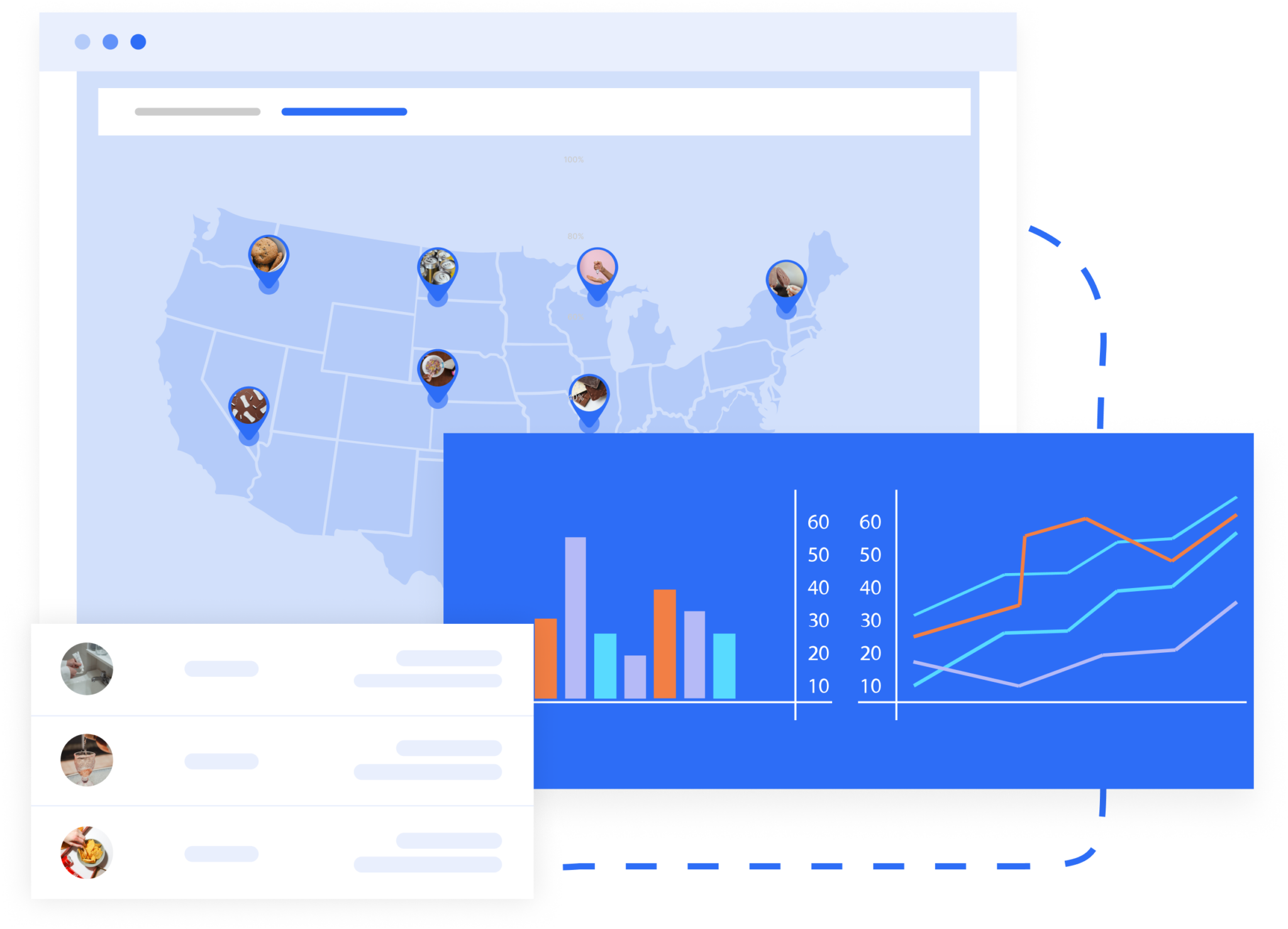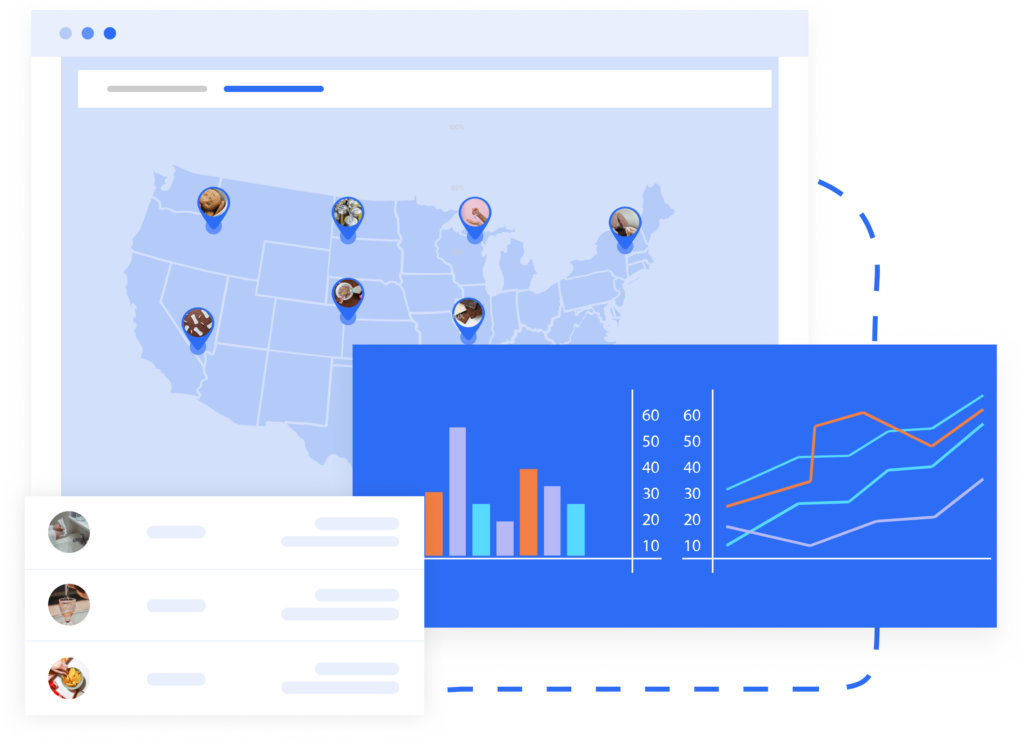 Data can unlock untapped potential for household brands. In the fast-paced realm of consumer packaged goods (CPG), understanding shopping behavior and preferences, benchmarking product content detail and tracking category-wide competitor activity is crucial. How can you get such insights?
The answer lies in location-based analytics. This granular form of data collection has game-changing power. Let's look at location-based analytics and see how they're transforming the CPG industry.
Understanding location-based analytics
Location-based analytics is data collected from a complete set of geographical points to create accurate measurement, enable data cross-referencing and to gain profound insights into product performance, market trends and much more. Due to its ability to be cross-referenced with other types of data it is being used in increasingly more data ecosystems. Location-based (or geo-complete) data differentiates itself from the much more common sample-based data by its completeness and resultant reliability.
In the CPG industry, location-based data can be collected from online retailer locations, giving CPG companies a treasure trove of information. This data-driven approach enables informed decisions that will resonate with shoppers and drive the performance of household brands.
As mentioned, location-based analytics (LBA) are significantly different from the more common sample-based analytics. The latter will use a sample of data from 5, 10 or 100 online retailer locations. This data is dangerously non-representative. It's unreliable because the small sample size is not representative of the whole. When CPGs make decisions based on this kind of data they tend to make costly mistakes. Search ranking, for instance, varies from store to store. If only a sample of locations are analyzed, the average search rank will be quite wrong and companies may spend large amounts of budget to attain a false goal.
1. The power of location-based data
An important inherent capability of location-based analytics is the ability to cross reference data sets. The granularity of this kind of data is powerful because it can be linked with other performance metrics at the same locations–thus pointing back to the precise ingredients that go into a conversion. Sample-based analytics cannot match up two data points from the same location because it doesn't cover all locations. Thus, no performance analysis is possible and a CPG can never understand what actions need to be taken to boost a product's performance.
2. Personalized marketing precision
Imagine having the ability to deliver hyper-targeted marketing campaigns to shoppers based on a range of past behavior, preferences and their physical whereabouts. Location-based analytics are making this increasingly possible. With this data, you can send personalized offers, promotions, and advertisements to individuals when they are in close proximity to precise products. This level of precision not only enhances the consumer experience but also boosts the likelihood of conversion. It also heightens the effectiveness of eretail media and produces shopper insights through the new data it generates.
3. Unveiling localized trends
Every region has its unique preferences and trends. Through location-based analytics, you can uncover these localized trends and adapt your brand strategy accordingly. Whether it's tailoring packaging to resonate with a specific cultural sentiment or introducing region-specific product variations, this data arms you with insights to stay relevant and responsive to varying consumer demands.
4. Optimizing supply chain efficiency
Efficient supply chain management is the backbone of successful CPG operations. Location-based analytics assists in optimizing distribution networks by identifying where and when products are out of stock and aid in forecasting when they will be.
5. Competitive intelligence and expansion opportunities
In the ever-evolving CPG landscape, staying ahead of the competition is crucial. Location-based analytics not only illuminates your brand's performance but also provides insights into competitors' activities. Are they gaining ground in a particular region? Are there untapped markets with a high potential for expansion? Are they out of stock? Are they running emedia ads linked to your keywords?
6. Enabling location-based distribution data for eretail media investments
Out of stock (OOS) products are costly for CPGs. In addition to the lost sale, there's a long term risk of shoppers switching loyalty to another product. Another potential loss is promoting products that aren't available. LBA can be put to use for this purpose by tracking OOS products and ensuring they're in stock when emedia campaigns run. This can result in increased return on advertising spend (ROAS).

Armed with those six points, you can strategically position brands for growth.
Implementing location-based analytics
Data collection and integration
The first step in harnessing the power of location-based analytics is to collect relevant data. This would include data from retailer sites associated with visibility, discoverability and attractiveness. Integrating this data into a unified platform that visualizes all the data in a comprehensive way for the user is the next step.
A significant number of shoppers browse and research products on AMZ, even if they don't purchase them there, so having a presence (and a good one!) is important.
Collaboration and integration
As mentioned earlier, location-based analytics are most powerful when combined with other relevant datasets. The analytics can then be quite useful for CPGs as well as additional partners like retailers. Collaborative insights can lead to a holistic understanding of consumer behavior and product performance, thus contributing to the success of brands, categories and retailers.
In the dynamic world of CPG products, adapting to market changes is a constant. Location-based analytics emerges as a beacon of data-driven strategy, offering insights on a new and profound level. By harnessing geographical data, you can personalize marketing efforts, optimize supply chains, capitalize on localized trends, identify sales drivers, boost conversions, gain shopper insights and more. Armed with location-based insights, you're not just navigating; you're charting a course toward enhanced brand performance and growth. Embrace the power of location-based analytics and embark on a journey that brings your brands closer to your consumers than ever before.