Digital shelf best practices: unleashing the power of online product display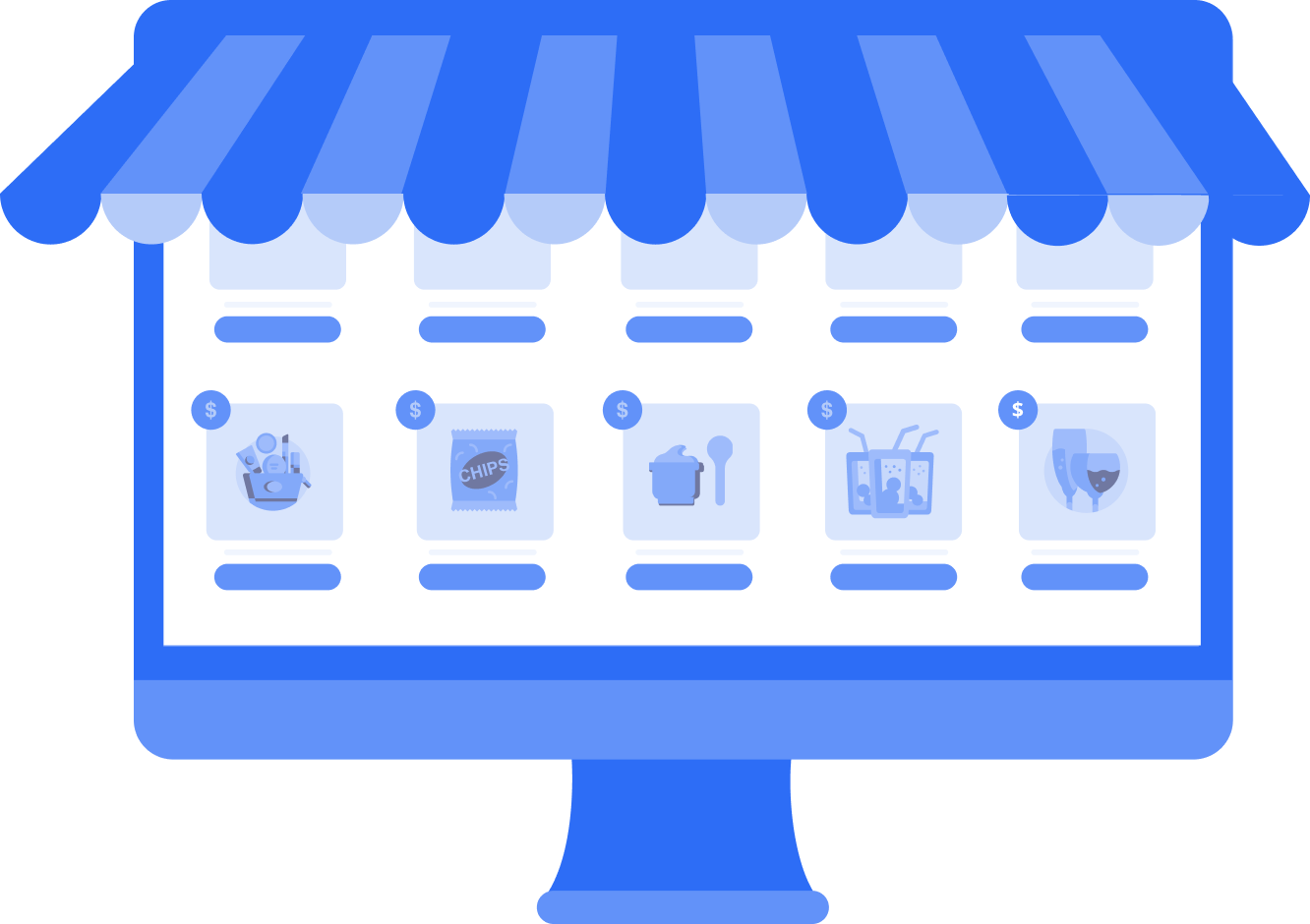 In today's fast-paced online grocery landscape, it's crucial for businesses to establish a strong presence on the digital shelf. Optimizing for the digital shelf can have a transformative impact on brands. In this brief article, we'll share valuable insights and strategies to help you harness the potential of your online product display page (PDP). So, let's dive in and discover the secrets to mastering the digital shelf!
Understanding the digital shelf: the path to success
Fully grasping the evolving concept of the digital shelf is the first step for CPGs before crafting a strategy. Imagine it as a virtual touchpoint where shoppers research, discover, and purchase products. It encompasses websites, marketplaces, apps, and even social media platforms. In today's interconnected world, shoppers have become channel-agnostic, exploring a wide range of avenues. To thrive, brands must be omnipresent, ensuring their products are readily available wherever their customers are.
The rise of online shopping and the importance of the digital shelf
The COVID-19 pandemic ushered in a paradigm shift, accelerating the significance of ecommerce. Online shopping has undergone unprecedented growth, and the digital shelf has become the new standard. It is no longer sufficient to focus solely on brick-and-mortar stores. Today's consumers expect a seamless and engaging online experience. By optimizing for the digital shelf, brands can cater to the evolving needs of their customers and position themselves for success.
Unlocking the power of content optimization and storytelling
When it comes to the digital shelf, content is king. Engaging and compelling product descriptions, eye-catching images, and customer reviews can significantly influence purchase decisions. Content optimization goes beyond mere discoverability; it enables brands to weave a captivating narrative around their products. Showcase your brand's values, sustainability initiatives, and unique selling points. By leveraging storytelling techniques, you can forge a deeper connection with your target audience.
Enhancing visibility and search accuracy for maximum impact
In the vast digital landscape, standing out from the competition is essential. Visibility and search accuracy play a pivotal role in capturing your customers' attention. Selecting the right keywords, optimizing product titles, and incorporating rich media are key steps to enhancing your digital shelf presence. Ensuring accurate and up-to-date information is crucial to maintain a positive customer experience and build trust. Remember, consumers are more likely to engage with products that provide comprehensive and relevant details. A large, mobile-friendly hero product image is essential.
The importance of availability and stock management
Nothing disappoints a shopper more than seeing that the product they're searching for is out of stock. Seamless availability across channels is crucial for success on the digital shelf. Tailoring your product range to specific retailers and ensuring consistent stock levels are essential steps in delivering a satisfying customer experience. By closely monitoring stock levels and promptly addressing any out-of-stock situations, you can maintain your brand's visibility and avoid missing out on potential sales.
Forging strong partnerships with retailers
Collaboration with retailers can be a game-changer in optimizing the digital shelf. These partnerships offer valuable insights, data, and expertise that can help drive your success. Manufacturers often invest significant resources in data analytics, search optimization, and content management. By sharing these insights and expertise, you can enhance your retailer's bottom line, and your own at the same time. 
Leveraging tech and automation for efficiency
The digital landscape is constantly evolving, and technology plays a vital role in staying ahead of the curve. Embracing automation tools and cutting-edge technologies such as AI can revolutionize your approach to the digital shelf. Streamline processes, gain actionable insights, and automate repetitive tasks. With the right tools at your disposal, you can unlock efficiency and maximize your brand's potential in the digital realm.
Personalization and the consumer experience: a recipe for success
In today's customer-centric world, personalization is a key driver of success. Tailoring the digital shelf experience to individual shoppers can significantly boost engagement and conversion rates. Leverage consumer data to offer personalized recommendations, exclusive promotions, and a seamless journey across channels. By delighting your customers with a tailored experience, you can foster loyalty and keep them coming back for more.
Retailer strategies: navigating the digital shelf landscape
As retailers strive to optimize their digital shelves, they are focusing on delivering exceptional customer experiences and streamlining navigation. Emphasizing rich media, dynamic content, and personalized recommendations are becoming key strategies. By leveraging data-driven insights and implementing innovative technologies, retailers can align their online and offline experiences. This holistic approach creates a seamless shopping journey that enhances customer loyalty and drives business growth.
Digital shelf best in class: the road to ecommerce success
The digital shelf has become a crucial battleground for businesses aiming to succeed in the ecommerce landscape. By optimizing your online product display, you can capture the attention of consumers, forge strong connections, and drive sales. Leveraging content optimization, ensuring visibility, maintaining availability, and embracing technological advancements are all key components of this journey. Remember, personalization and a seamless consumer experience are the keys to unlocking long-term success on the digital shelf. So, go ahead, implement these strategies, and elevate your brand's presence in the digital realm. The possibilities are limitless!