No trust in data, no actionability
The need for accurate data is now stronger than ever.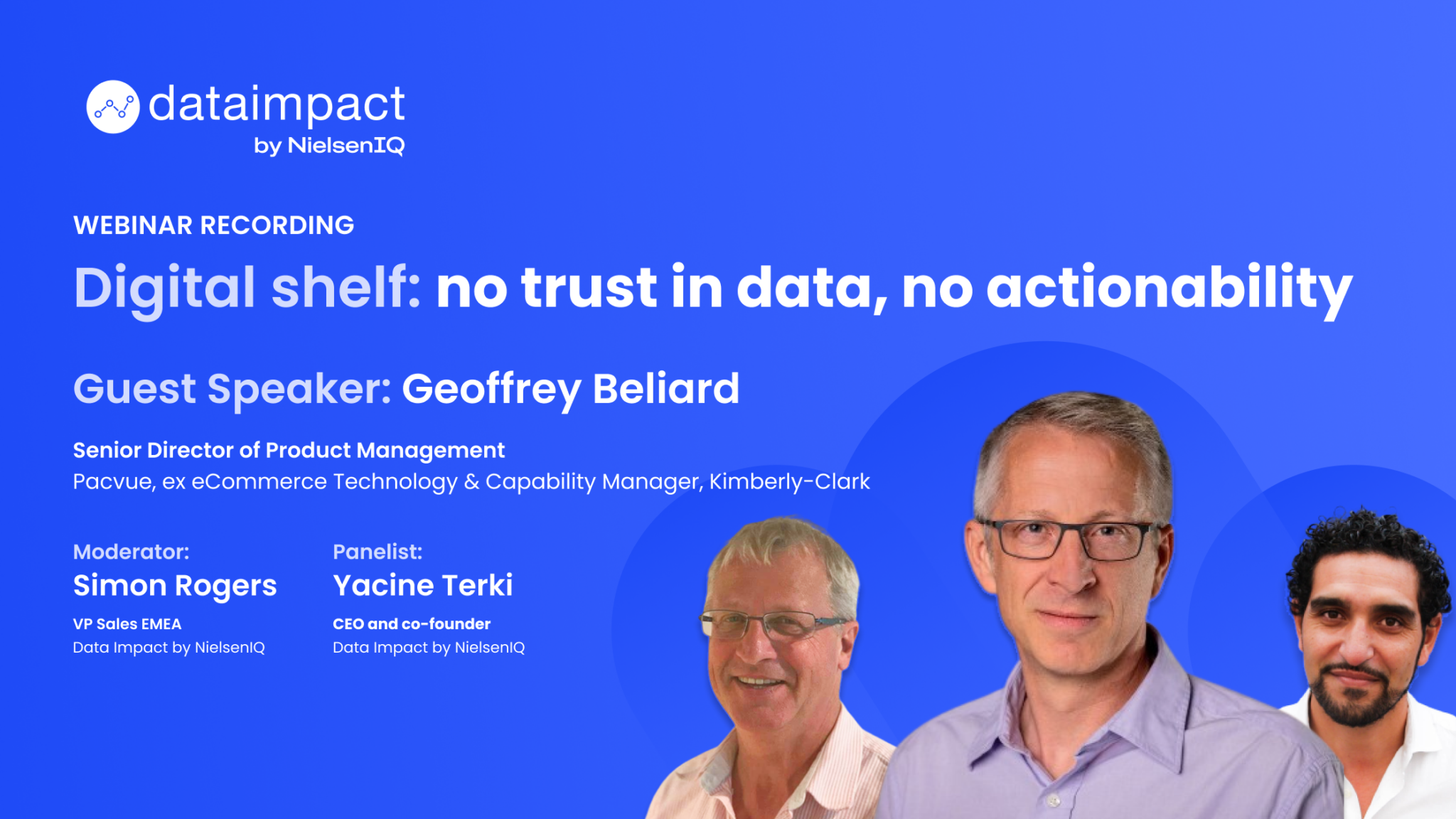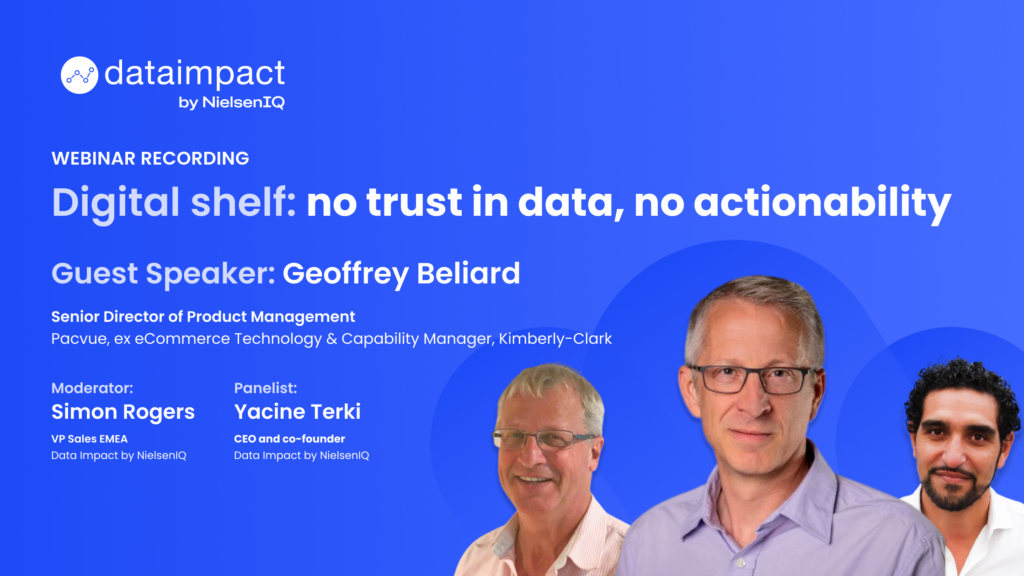 Ecommerce is booming. As a result, it's evolving fast.
Now that the basics are fixed, manufacturers need accurate visibility measurements and ways to take action to improve performance.
Data quality and granularity are the major catalysts.
Getting accurate visibility of key KPIs, taking action on that data, and tracking the effectiveness of those actions is the name of the game.
This new analytic environment can appear complex but this webinar will help guide your focus.
Join the conversation with our expert guest Geoff Beliard, Senior Director of Product Management at Pacvue, previously Ecommerce Technology & Capability Manager at Kimberly-Clark.
Fill out the form to watch
Why it's important and how to ensure data is robust
What are the challenges that manufacturers are facing with their digital shelf
Moving from monitoring data to taking action that impacts performance
An eretail media use case
Tracking competitor data & more!