TOP 7 takeaways from Online & Digital Grocery Summit in Chicago
Recently, Data Impact sponsored the Online & Digital Grocery Summit in Chicago. There were many interesting keynotes at this event, focusing on the future of the FMCG e-commerce market. Here are the TOP 7 most interesting facts that we are taking away from this event.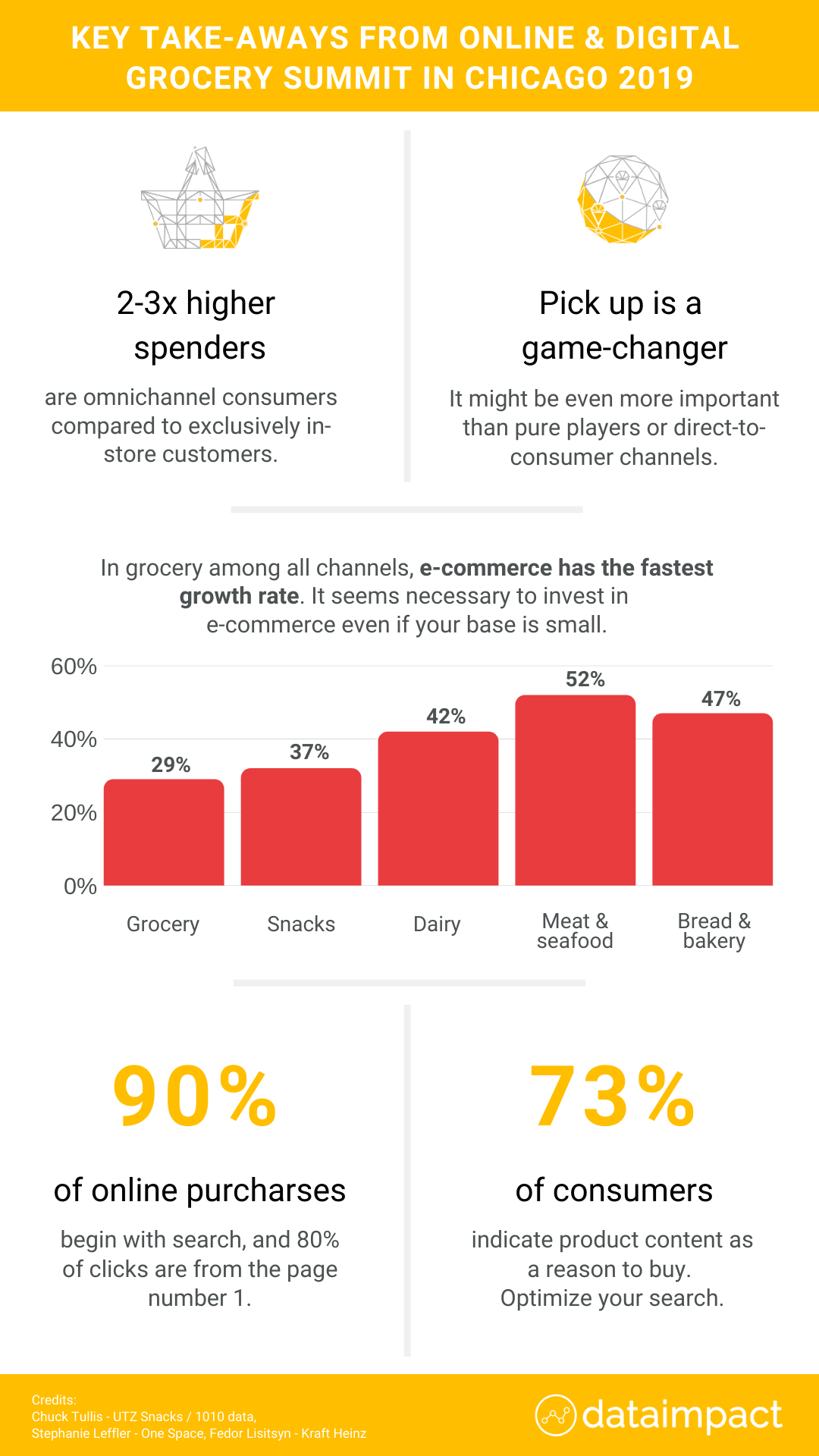 1) In grocery among all channels, e-commerce has the fastest growth rate. It seems necessary to invest in e-commerce even if your base is small. For example, compared to low single-digit growth offline, the online growth of the Snacks category is 32%. 
2) The world is clearly moving to an omnichannel environment. Take good care of your omnichannel customers as they are 2-3x higher spenders compared to exclusively in-store customers.
3) The introduction of Pick up / Click & Collect (C&C) is a game-changer in many categories. It might be even more important than pure players or direct to consumer channels. For example, in the Snacks category, Click & Collect accounted for 60% of online sales.
4) The growth of Pick up / C&C in the USA has been enormous. In 2016, analysts from IRI predicted that the total C&C will be 6.7 bn in the USA. Today, Walmart's e-commerce alone is 8.5 bn majorly driven by C&C.
5) The data cycle should be defined by business needs. Do you feel like some clarity is needed on why you are tracking this KPI? You don't need to track 500 metrics. Actionability and usability are the key.
6) Today, 90% of online purchases begin with a search, 80% of clicks are from page 1 of results and 73% indicate product content as a reason to buy. Make sure to optimize your search and content well to win in this environment.
7) Don't just focus on Amazon, other retailers like Walmart are equally important for search optimizations.  For example, if we look at the keyword "ice cream", Walmart has a 42% share of search, followed by Instacart at 29% and Amazon only at 19%.
Do you have any additional question about these key facts?
Don't hesitate to get in touch with us though our contact page.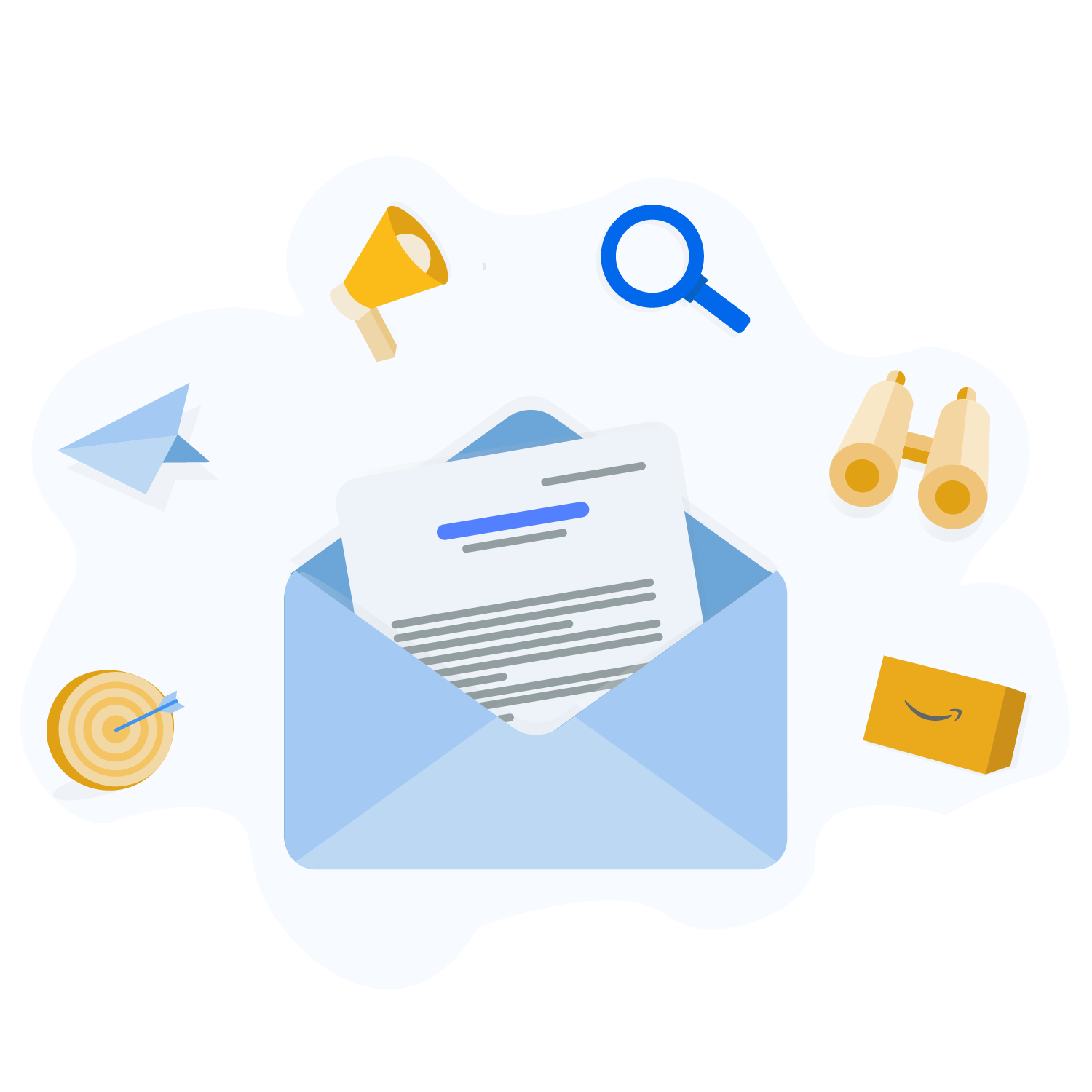 Subscribe to our newsletter