E-commerce 2.0: Navigating today's omnichannel environment - a new challenge for FMCG brands
When Amazon and other pure player retailers decided to enter the grocery market, FMCG brands have had to adapt their e-commerce approaches, and now their strategy will once again need to change with the resurgence of traditional grocery retailers. 
Amazon was the pioneer that started the trend with warehouse based fulfilment, and the business quickly understood that it would not be enough to be competitive. Amazon began to develop its omnichannel strategy with the acquisition of Whole Foods in the United States and developed key strategic partnerships in other crucial regions around the world. Amazon Go launched in 2018 as a chain of convenience stores with a micro fulfilment line, and this was the beginning of a new competitive era in the grocery market.
Key retailers such as Walmart, Tesco, Carrefour, and others quickly realized they had a competitive advantage over the e-commerce giant as well as other pure player retailers. Their existing store infrastructure that was once touted as their weakness has now become their greatest strength in the ever-changing consumer shopping behaviour landscape. Retail locations now play a significant role in effectively fulfilling customer shopping needs with the growing demand for online delivery and click and collect. A thriving omnichannel ecosystem is combining the best of online and offline shopping. 
As illustrated below, there are three different types of fulfilment: 
Third parties such as Instacart or Deliveroo provide third-party delivery

Store-based fulfilment: pickup, drive, and delivery from store

Warehouse-based fulfilment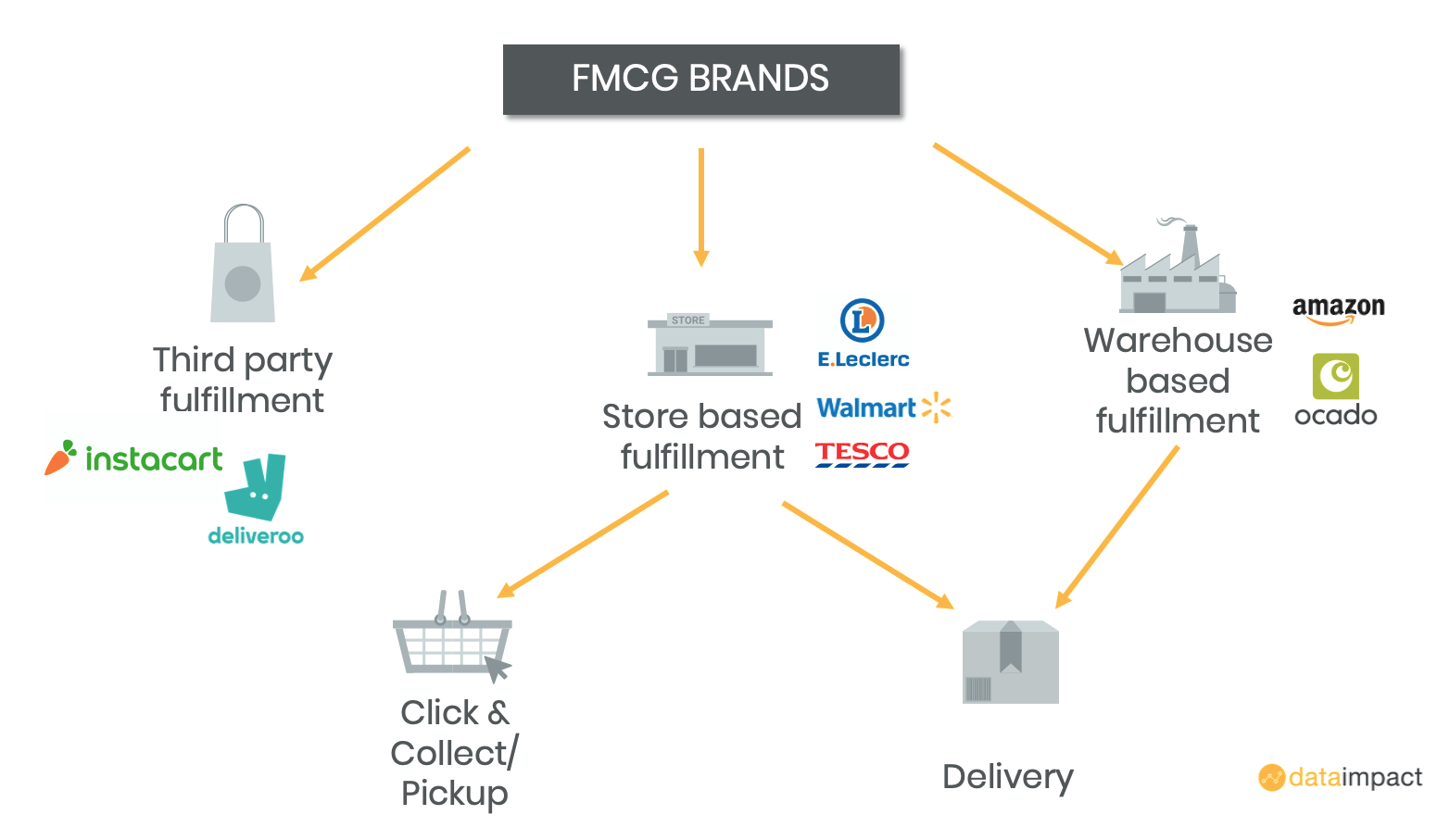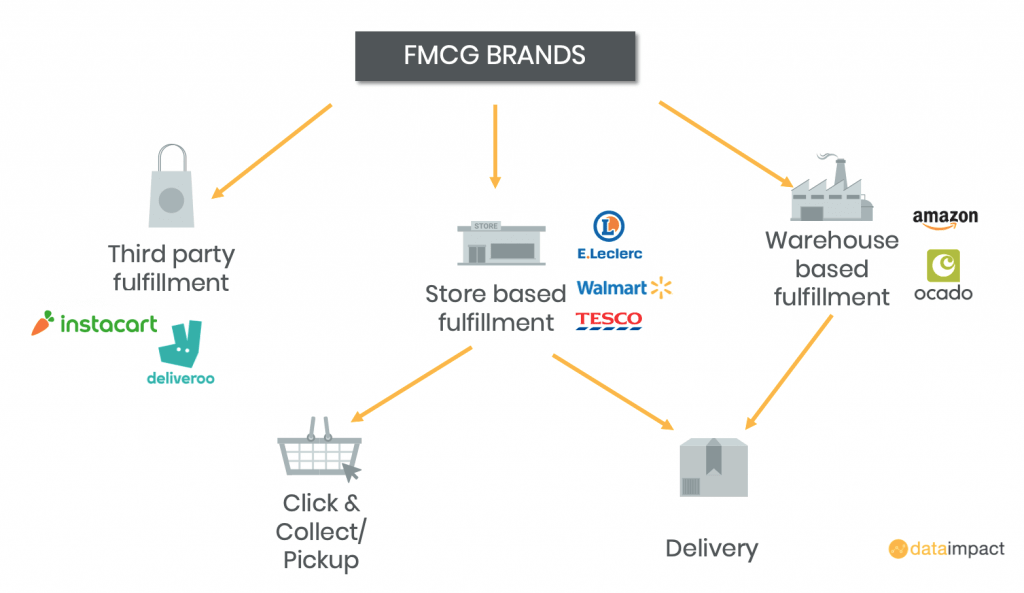 E-commerce has evolved into omnichannel, creating a very complex environment as consumer convenience and immediacy take precedence.
Fundamental challenges become apparent in the new grocery market landscape. To accurately gauge and act on the interdependency of the online and offline, FMCG brands will need to focus on the following:
Organization: How to break the silos between online and offline?

Analytics: What are the critical KPIs and capabilities to make the right decisions?

Way of working: How to better collaborate with retailers?
Keeping up with different retailers who offer different fulfilment methods has become challenging for brands who struggle with the complexities of tracking all their online footprint and take actions to optimize their market shares.
Each brand's products are distributed across different retailers in different cities in different countries. A brand can easily monitor its products in a few centralized e-commerce warehouses. However, when there are thousands of physical stores that act as mini-warehouses with local specificities, promotions, assortments, etc. this becomes a daunting task.
The omnichannel complexity puts tremendous stress on brands that now need to monitor
each retailer and every store for their product availability, price, promotions, the share of the assortment, etc. while at the same time attempting to track the same measures of their competitors.
Each market has its own specificities and level of omnichannel maturity. Retailers in the United Kingdom, for example, have been using a warehouse based model for their online fulfilment strategies in their infancy. Today, however, they have quickly realized that the way forward is to adopt the store-based model to grow and compete against pure player retailers. One of the largest grocery retailers in the region, ASDA, is testing 1-hour pick up across 25 stores as a new fulfilment approach to adapt to consumer shopping habits.
The adoption of click & collect (online order and pickup) fulfilment model continues to grow across all markets and is especially popular because of its convenience for consumers living outside of big cities.
Pick up is very important in the French and North American markets but is quickly growing also in Belgium and Australia. Walmart recently presented an advertisement highlighting its click & collect service during the Superbowl, clearly announcing its focus for 2020.
% of stores that offered pick up services in 2019 – USA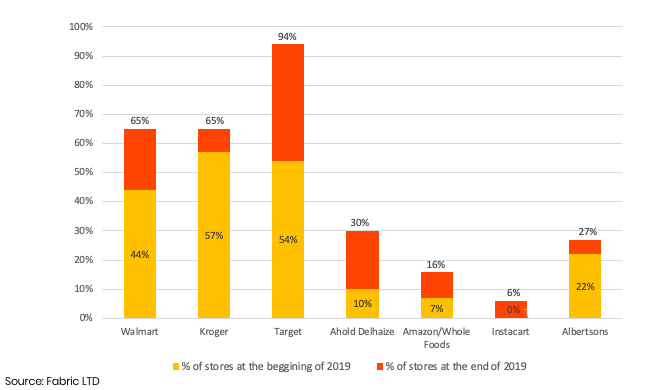 Consumers are no longer willing to wait for their groceries in a multiple-day frame after ordering online and demand near-immediate their pick up or delivery, something only the micro-fulfillment model can provide. Grocery retailers have taken notice and have already mobilized their existing store infrastructure to adapt to the 21st-century consumer. 
% of stores that offered the same-day delivery in 2019 – USA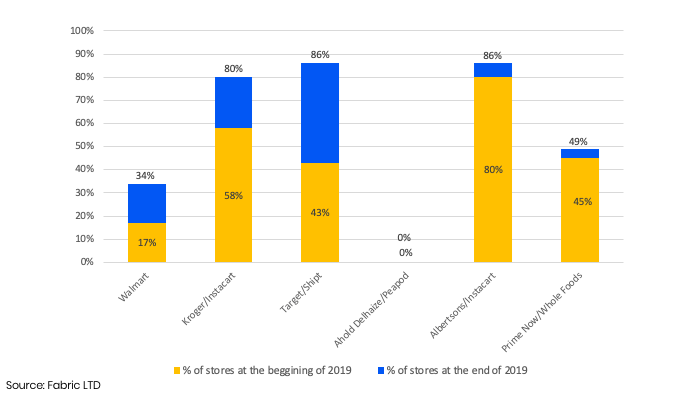 E-commerce continues to drive changes to traditional food supply chains. Large grocery suppliers have adopted the micro-fulfilment model to meet online demand and continue to innovate, creating new complexities and challenges that brands are struggling to handle. The escalating arms race between Amazon and Walmart will continue. Meanwhile, new, aggressive, smaller players continue to create even more change. For the brands trying to understand their products' performance in the modern landscape, the change will continue to make their jobs more complex and challenging.
The Covid-19 pandemic is accelerating the adoption of online grocery shopping behaviour, and the number of omnichannel consumers has increased dramatically. The interdependence of the online and offline channel has demonstrated how the in-store, out of stock, has impacted online sales. Brands that have been able to leverage their online data effectively have been able to react quickly to the ever-changing grocery market landscape during this crisis.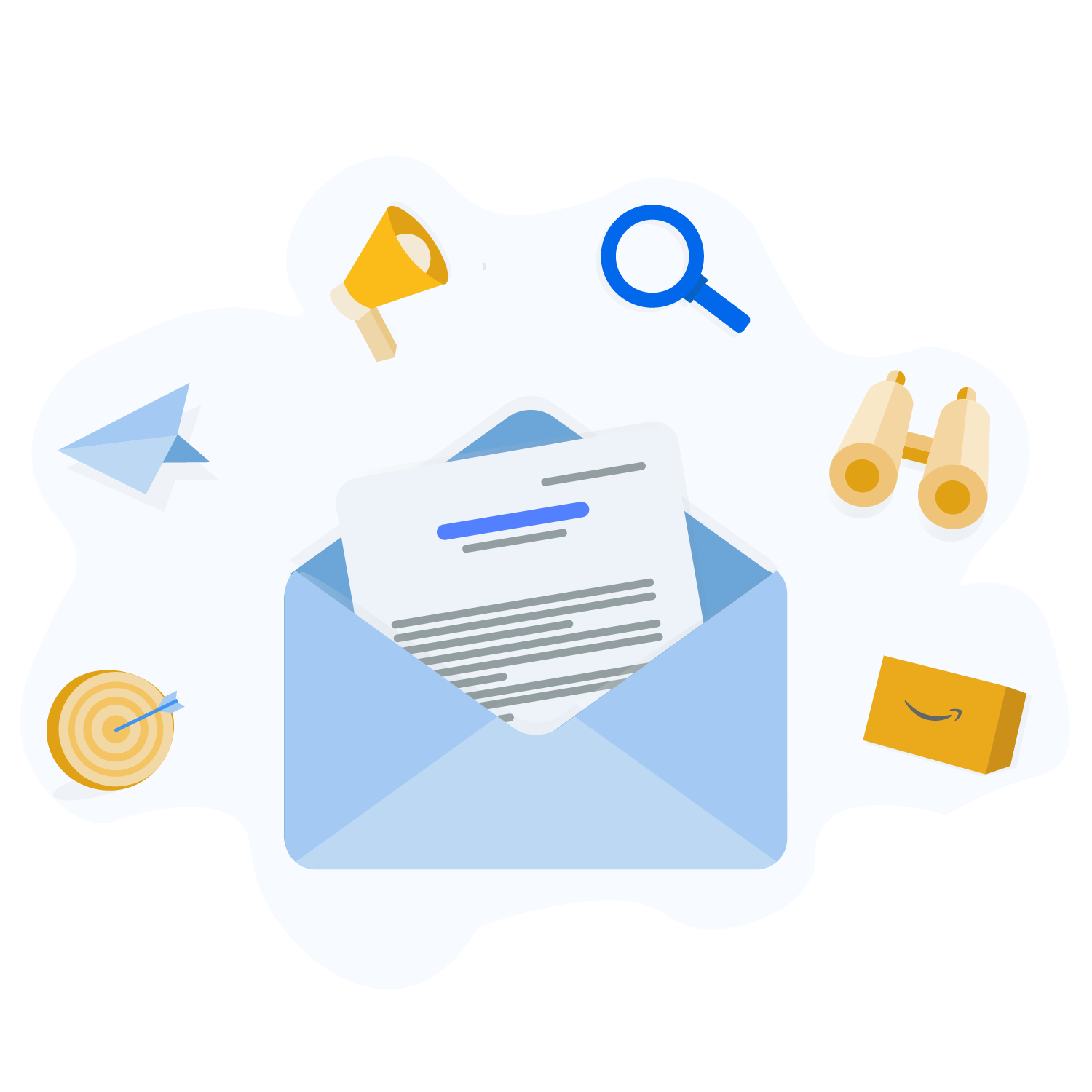 Subscribe to our newsletter