In-House Data: Online FMCG Out of Stock analyses
You're looking at a series of quick in-house-made e-Commerce analyses that we post weekly on our LinkedIn page.
The results come from our data that are collected at every e-point of sale and analyzed by our consultants. 
Throughout the first lockdown that happened at the rise of the Covid-19 crisis, we kept analyzing the situation in different countries and measuring its impact on the global grocery e-commerce market. We still analyse the situation in different countries and different categories during the second lockdown.
Out of Stock
Analysis in the US
In the sheet below, you can see an analysis of the water category and a specific water manufacturer at Walmart. As the crisis arrived slightly later in the US, we noticed a high growth of the OOS in week 16 (April 13, 2020 to April 19, 2020).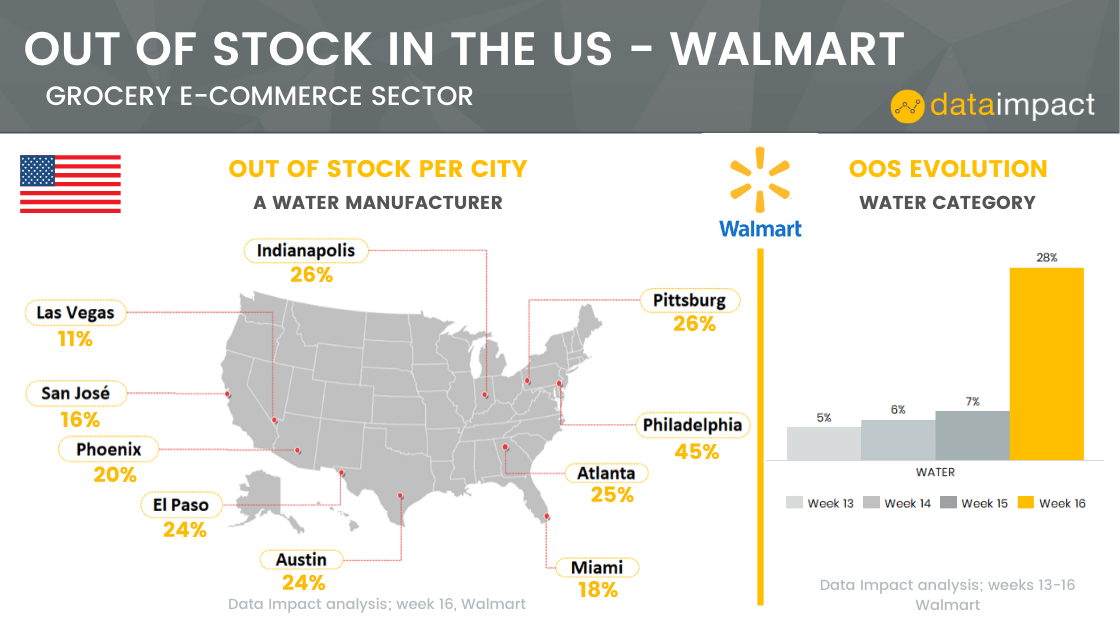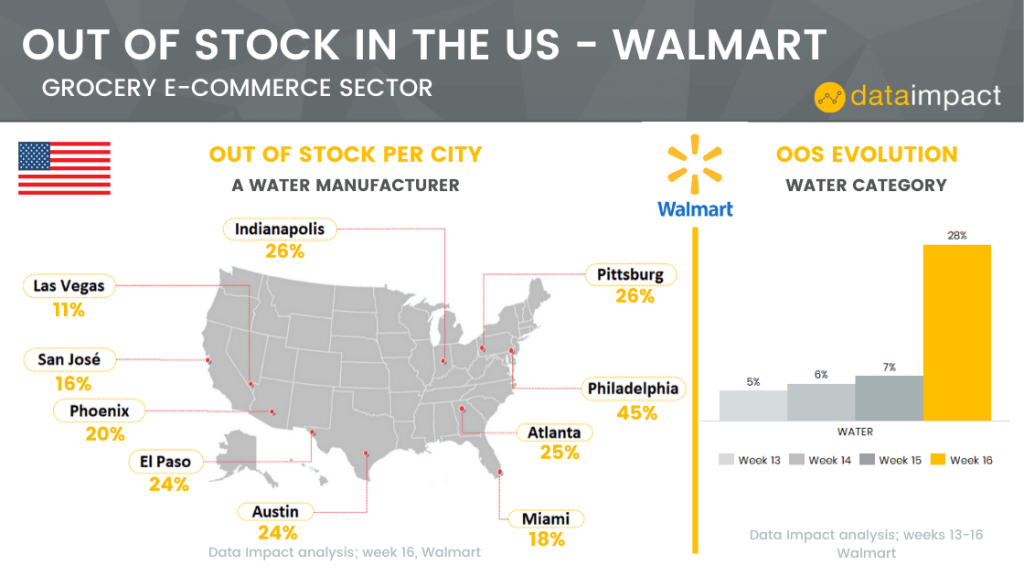 Get a global or specific view of how individual brands are performing around key dates. We monitor more than 50 US retailers at more than 32,000 US online stores daily.

#fourthofjuly #4thofjuly #ecommerce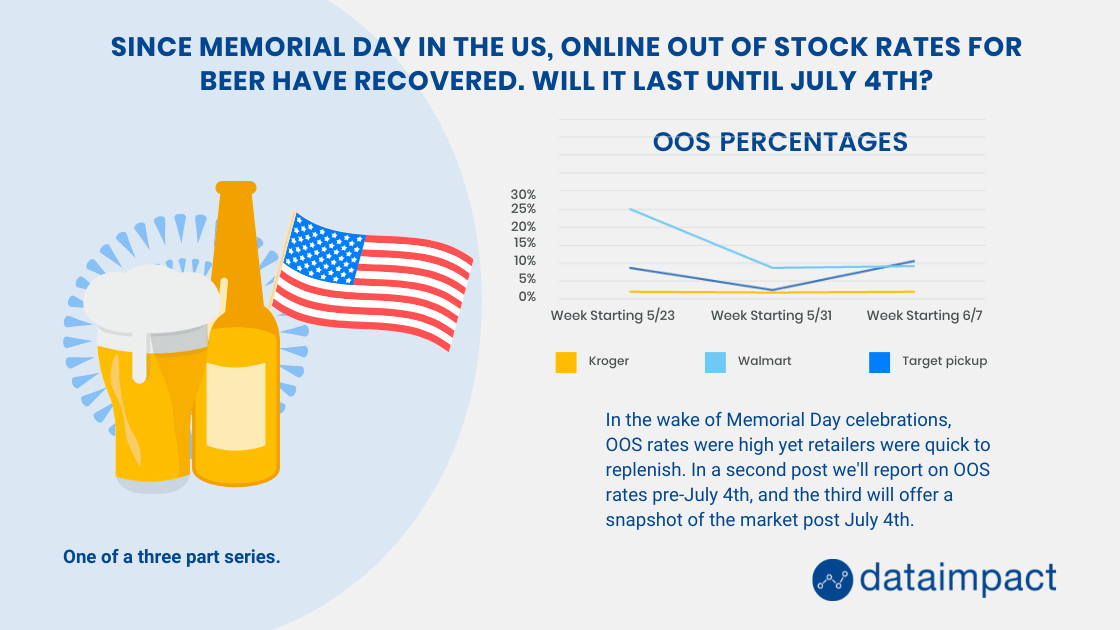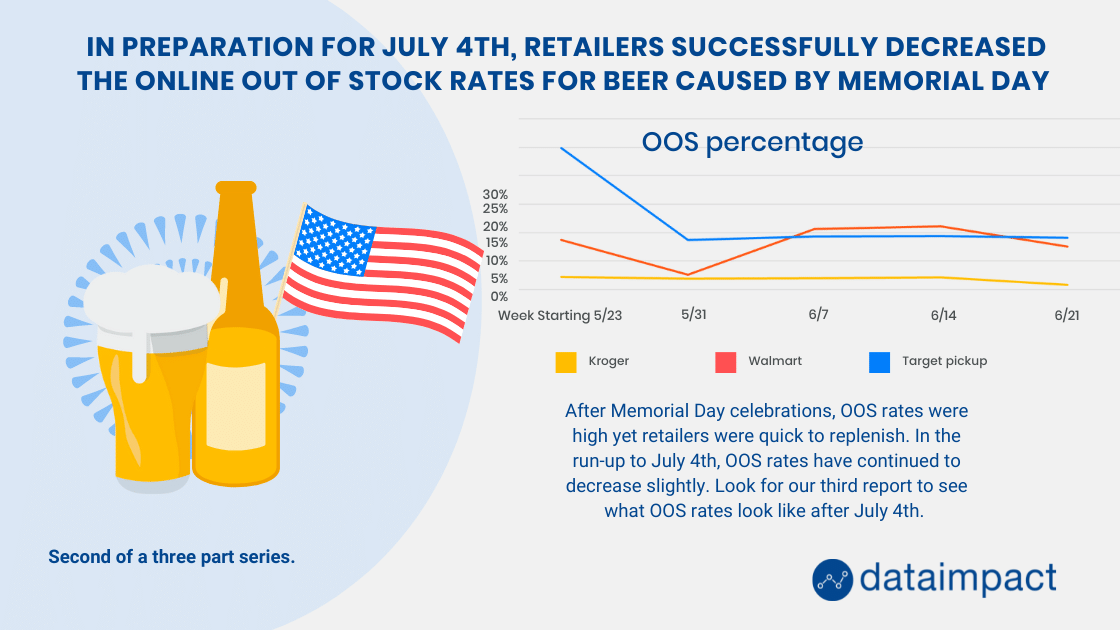 Out of Stock
Analysis in the UK
On the right side, you can see the OOS evolution of chocolate and biscuit categories. The out of stock grew significantly in week 12 and continued increasing in week 13. On the left side, an interesting example of a biscuit manufacturer's OOS per city in week 13. (February 10, 2020 to March 29, 2020)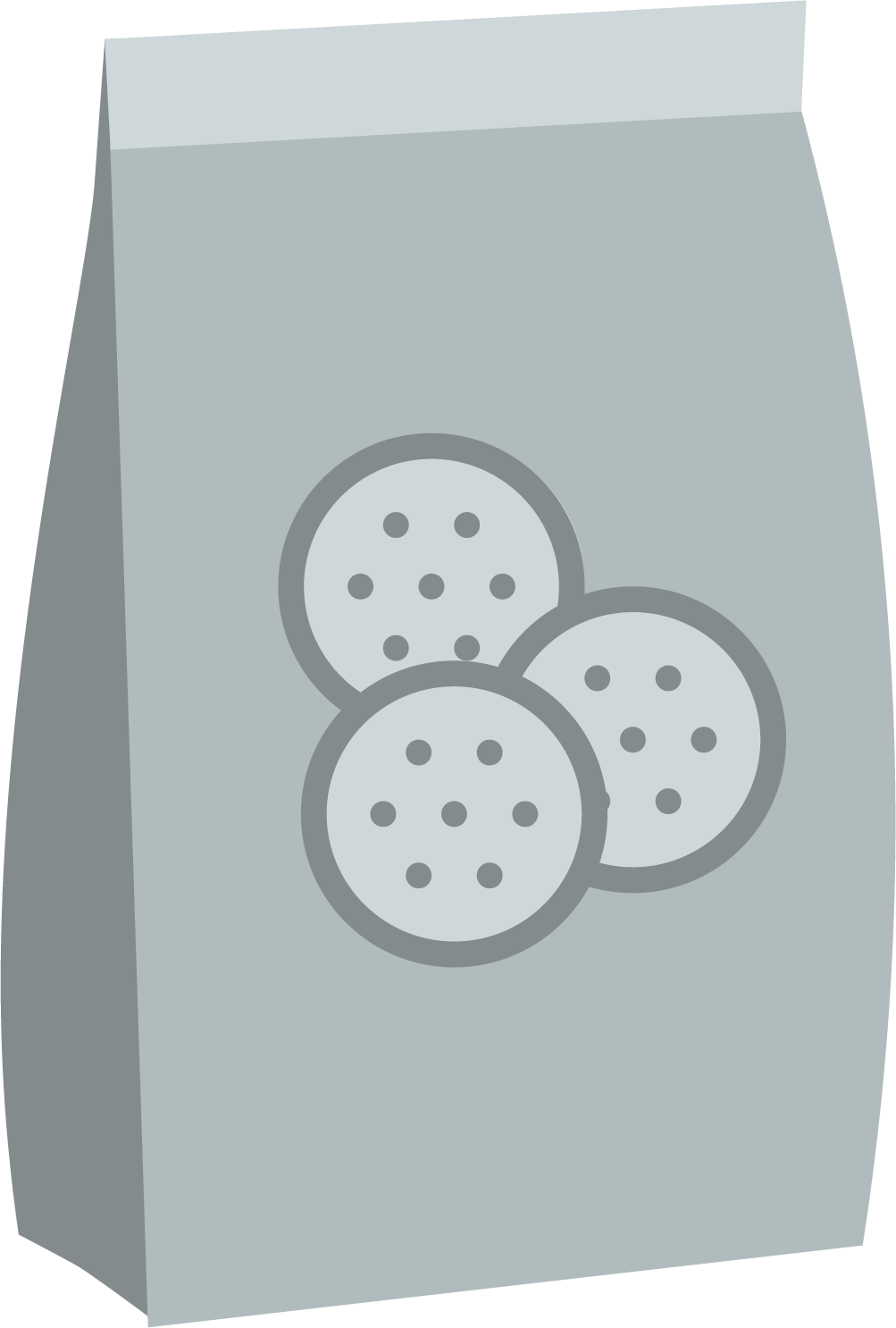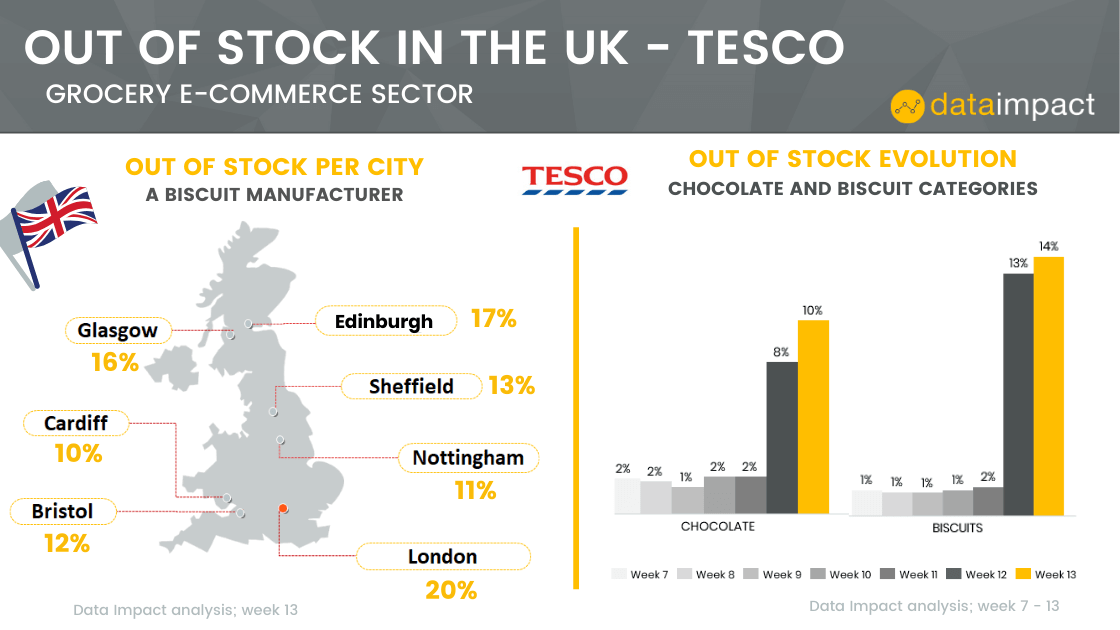 In continuing the analysis in this country, the objective was to cross-reference out of stock data with its effect on assortment size. In the sheet below, you can see an analysis of a beer category at Tesco UK.
The OOS seem to be returning to the pre-Covid level and the situation seems to be stabilizing. However, the category size still remains 7% lower. (March 2, 2020 to May 10, 2020)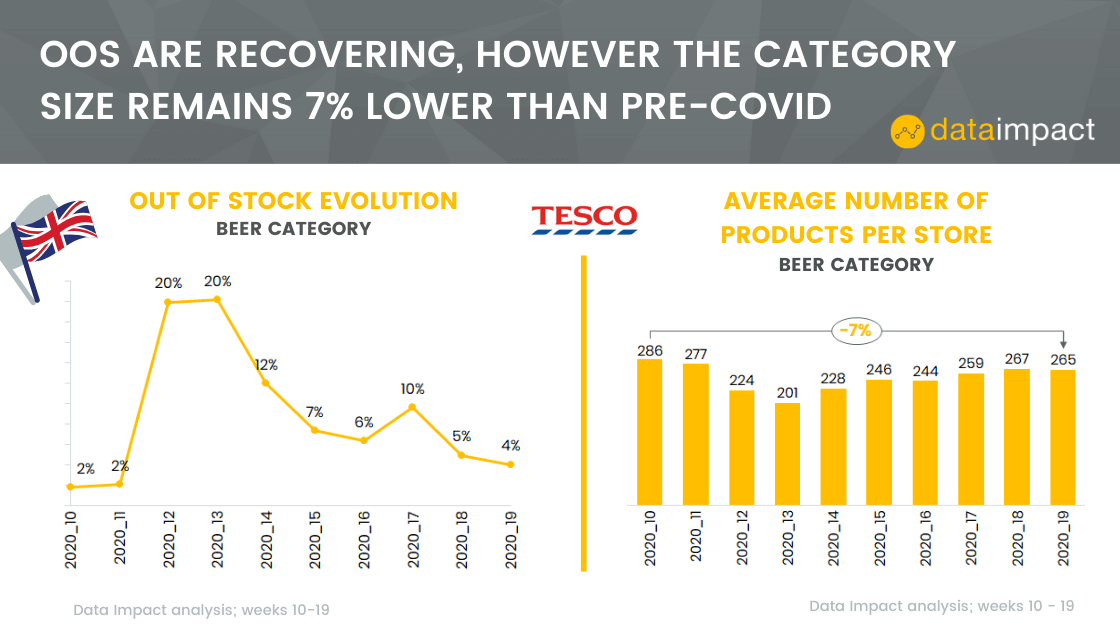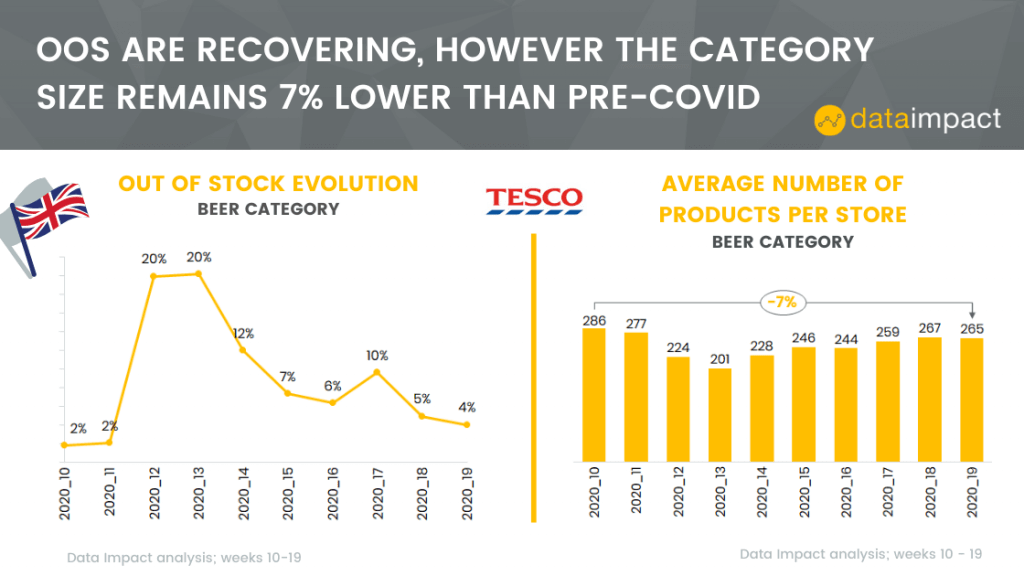 In the UK, Ocado's spirits & beer online categories have reached their out-of-stock peaks during the Christmas holidays due to delivery purchase increase.

Our data analysis includes category-wide out of stock rates throughout Europe and North America. A store-level granular view is also part of our purview.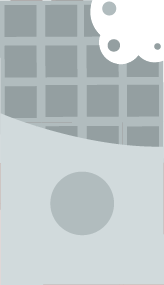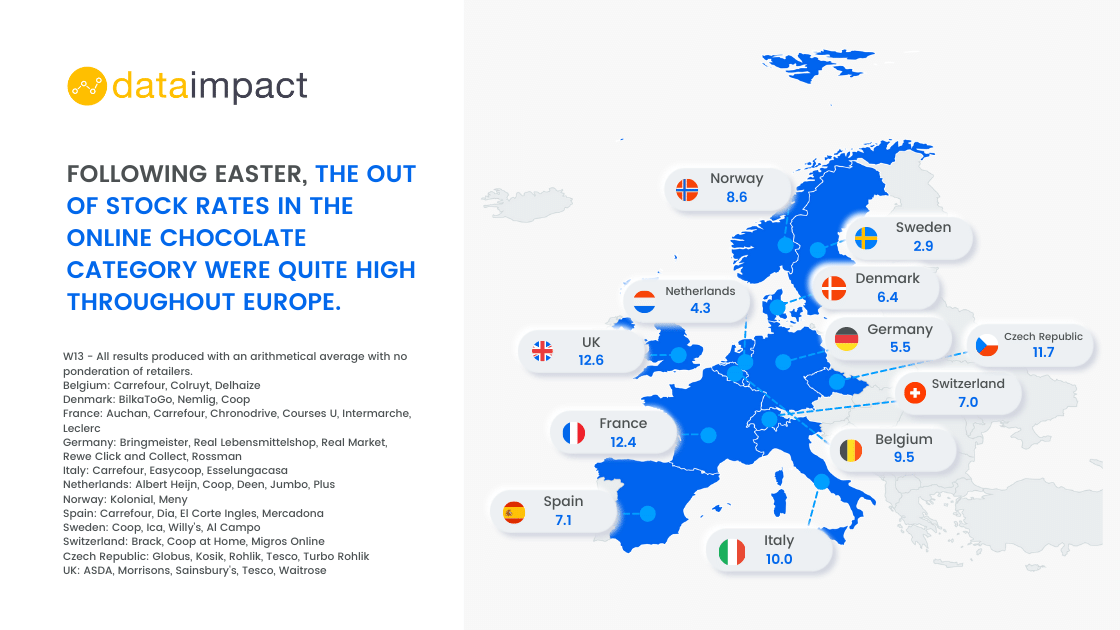 Out of Stock
Analysis in Belgium
Here is an analysis on a beer category and a specific beer manufacturer at Delhaize Belgium. The out of stock doubled in week 14 and continued growing until week 16. (March 16, 2020 to April 19, 2020)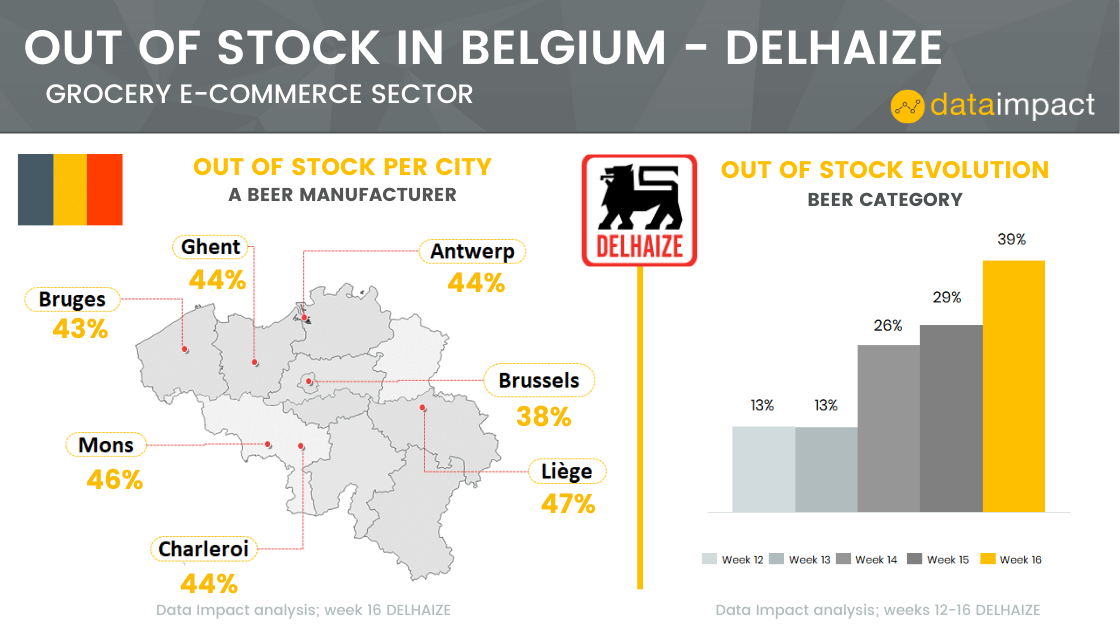 To compare the effect of the first lockdown to the second, we zoomed into the online personal and home care categories have reached the out-of-stock rate peaks between P03 and P04 2020 due to the lockdown.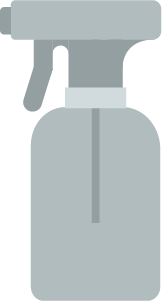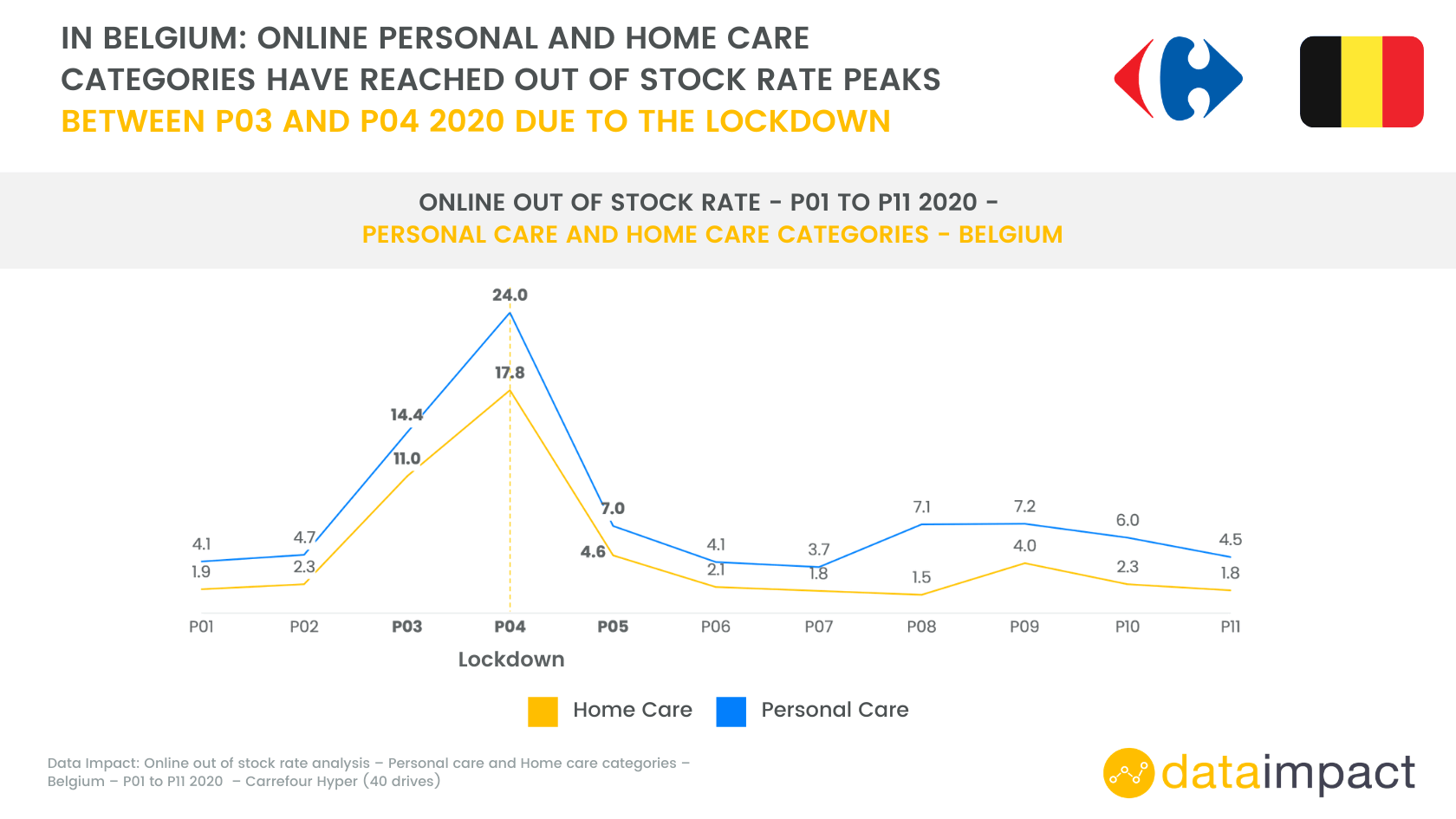 Out of Stock
Analysis in France
Welcome to lockdown number 2 in France.
Since there has been a massive OOS on pasta in the first French lockdown, we looked into how is the pasta online category doing now. Lockdown 2 has doubled the out-of-stock rate between weeks 43 and 44, however, it remains dramatically lower than the first lockdown. (October 5, 2020 to November 1, 2020)

The second lockdown has doubled the Out of Stock rate of baby products online in France. The most impacted products in the category were diapers.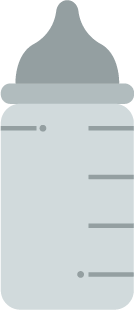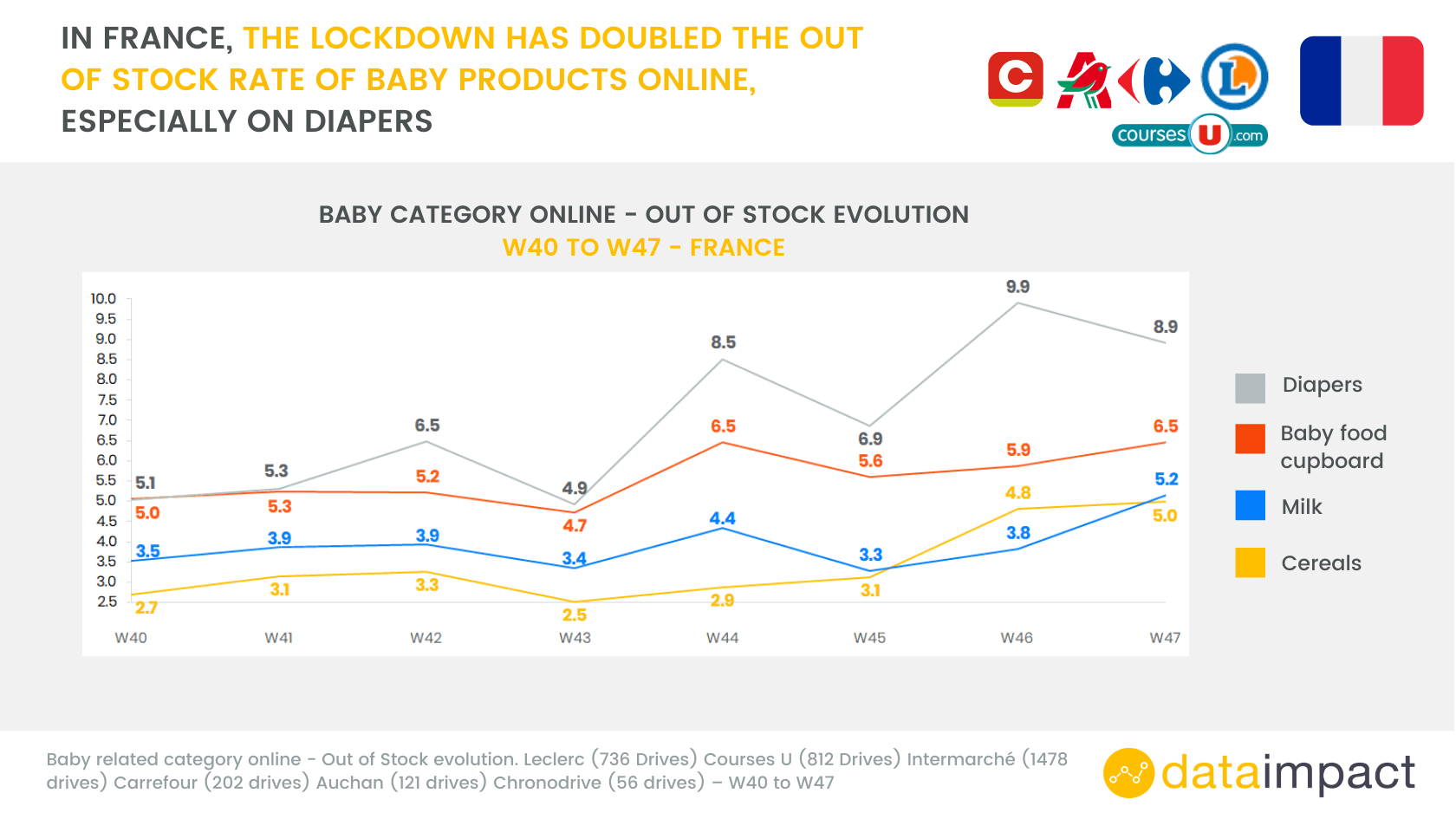 Last-minute shopping has dramatically increased the out-of-stock rate on Christmas-related online categories.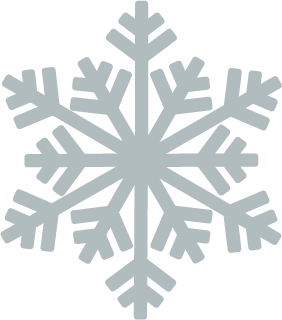 The first week of february saw increased out of stock rates in spreads and jams, a result of its annual crepe day – la Chandeleur.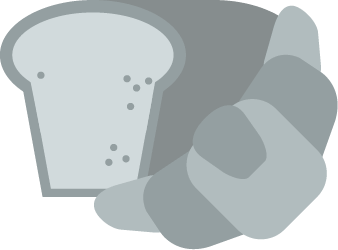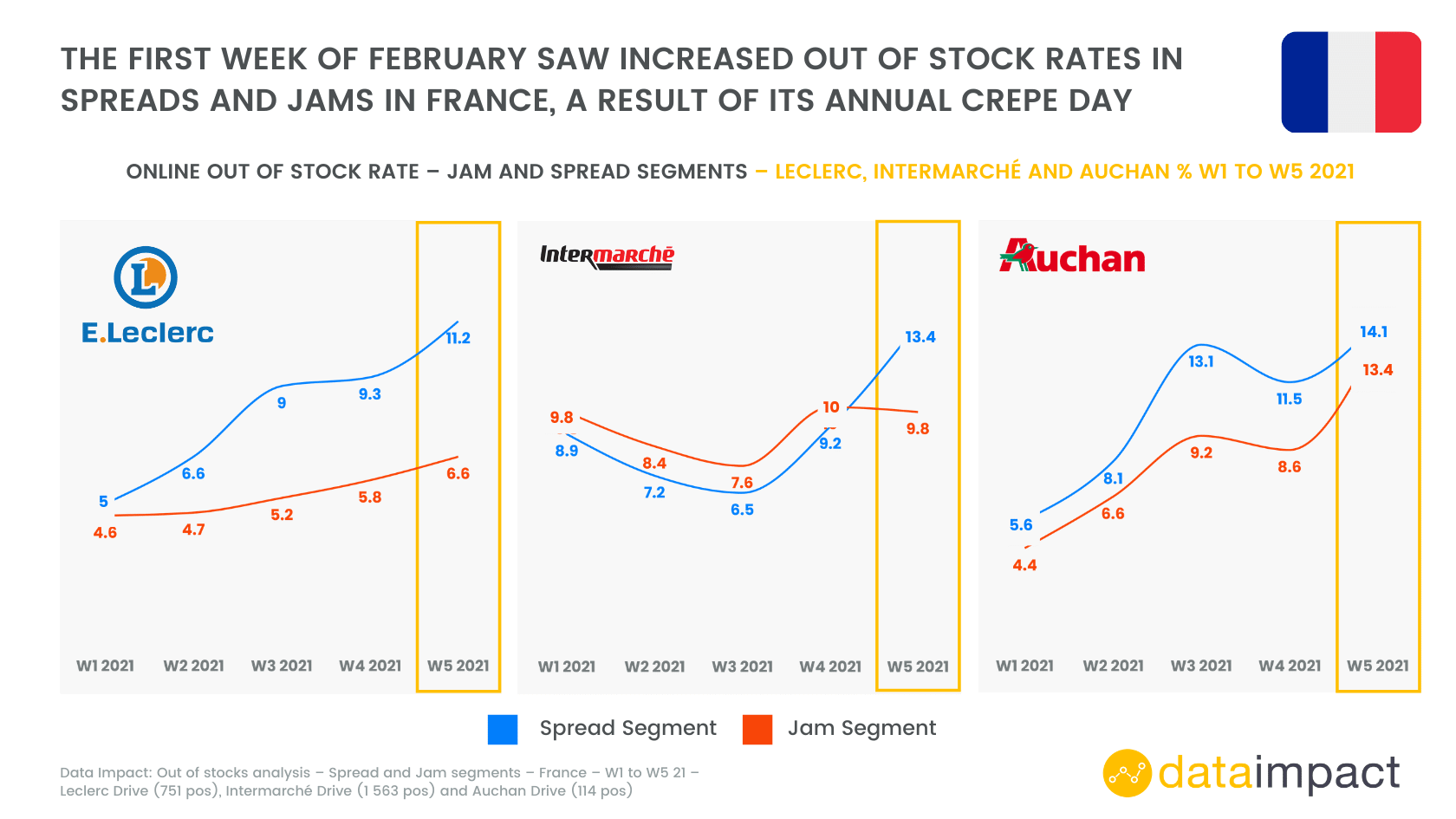 Out of Stock
Analysis in Spain
The case of Spain was our first analysis, we found ourselves confronted with an unexpected situation since the example of a chocolate manufacturer was very interesting at Carrefour for the out of stocks. As you can see, it grew significantly in week 12. (February 10, 2020 to March 22, 2020)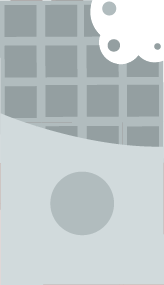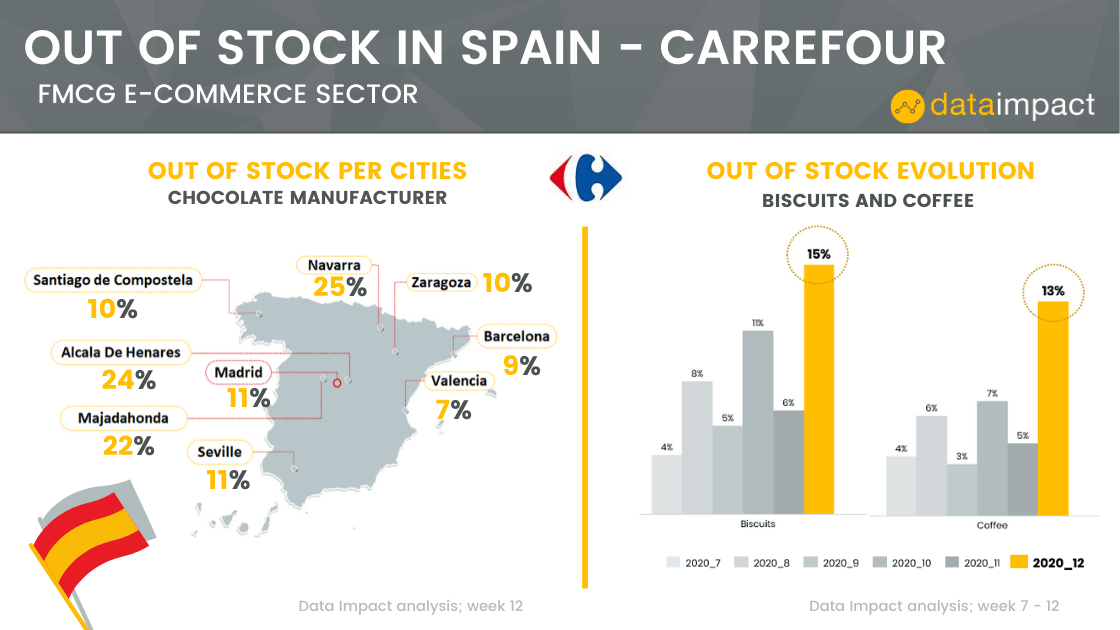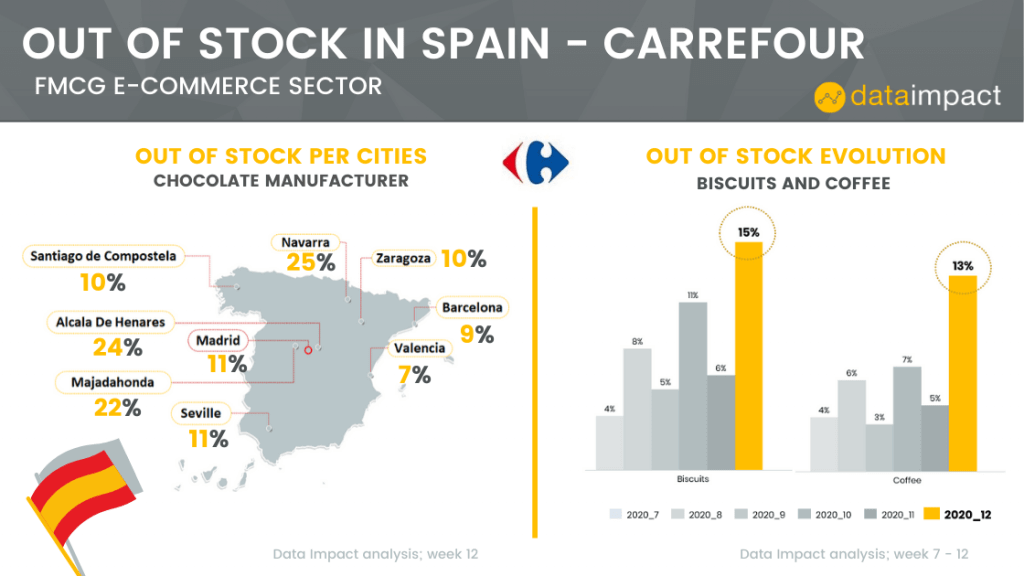 If you want to follow the analysis sheets that comes out twice a week on our linkedin page, you should have a look on our linkedin.
We hope we have brought you new knowledge. This concludes our Out of Stock Analysis page, keep in mind that it is updated day by day to guarantee you all the new trends you see in Out of Stock across the FMCG eCommerce markets.
If you are also interested, we invite you to check out our weekly eRetail Media analysis.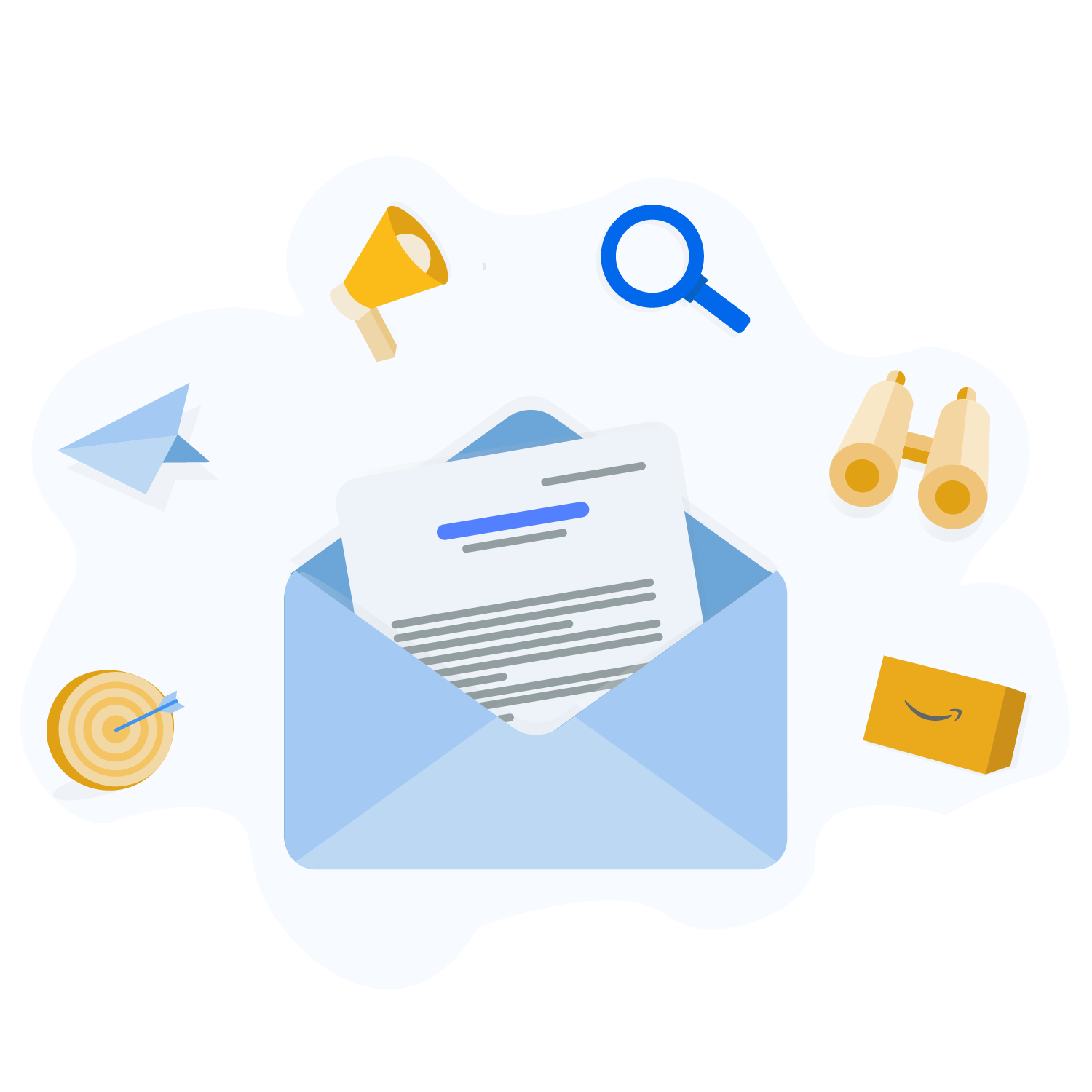 Subscribe to our newsletter