Acquiring a data solution
The best way to get useful analytics
How CPGs should embark on their data solution journey.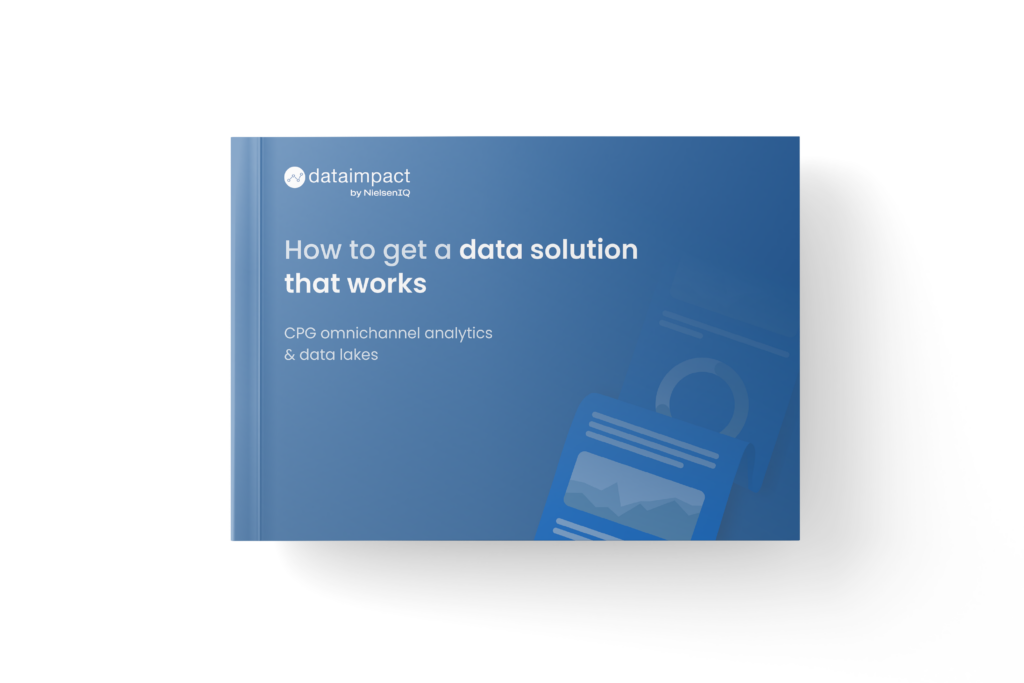 What you'll find in this ebook:
From identifying business needs to creating use cases to establishing a data strategy, this document answers many of the questions ecomm managers, CMI, IT and supply chain teams ask about how to manage and make good use of their data. 
Discover how to efficiently handle multiple sources of data.
This handy guide can walk anyone through the best way to get reliable analytics to boost their business. It points out how many CPGs approach this important task the wrong way, and outlines the problems that inevitably result from that process. 
Clear suggestions and four easy steps to establishing a data strategy are given in this short ebook. When this failsafe process is followed, CPGs can only benefit from the time saved and powerful analytics that are sure to follow.
Get your free ebook now!
Fill out this form to receive your free ebook by email.