The importance of ranking well in search results is of utmost importance at all retailers, including Amazon. About 80% of in-basket products appear within the top 10 search results generated by keywords. All retailers have their own algorithm that dictates how search operates on their platform, and AMZ is no exception.

The sheer size of Amazon and its range of products, 1st, 2nd and 3rd party, make it an ideal destination for shoppers to browse and convert. In a virtuous circle, it's consequently an ideal place for products to be visible and appear when shoppers use the platform.
As this graph demonstrates, the lion's share of Amazon's advertising revenue comes from search. Display ads include static and banner ads, and search includes contextual text links, paid inclusion, paid search and SEO.
Amazon net digital ad revenues in the US, by format, 2018-2021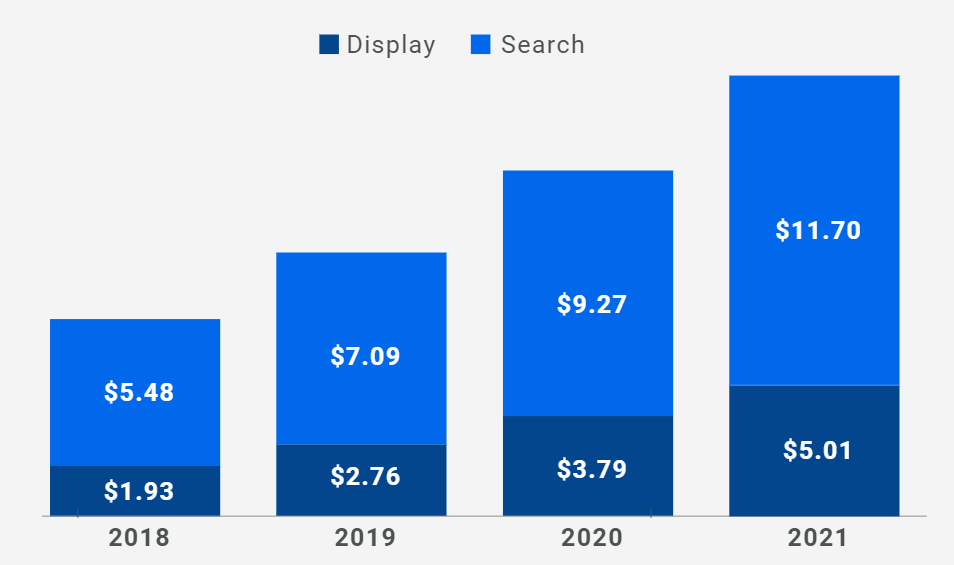 One reason for the increasing value of search in Amazon is that more and more shoppers browse and shop online and that process often begins on AMZ even if it doesn't finish there. CPG retail is becoming more omnichannel as consumer behavior is getting more varied and involves multiple touchpoints.
Where online shoppers start their search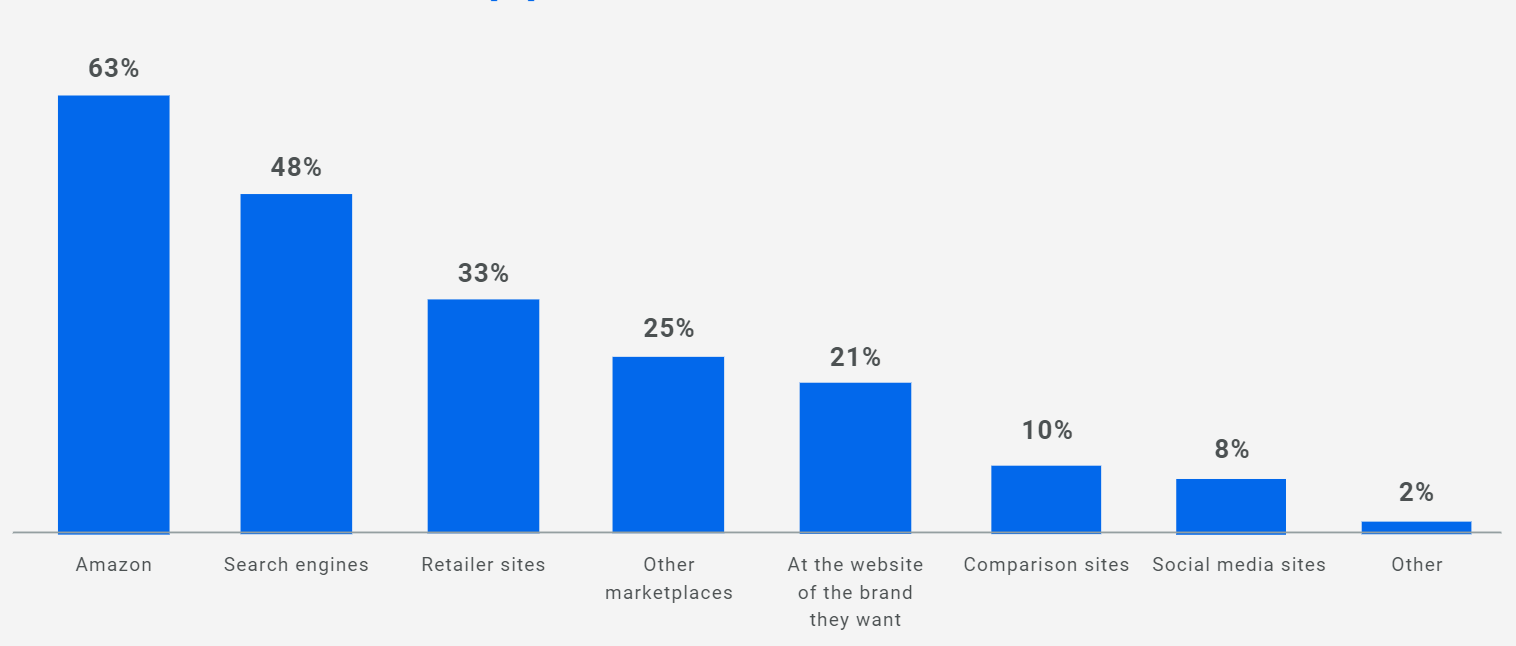 As the chart indicates, more than 6 out of 10 consumers start their online shopping searches on Amazon, outperforming the major search engines like Google.
The significance for CPGs of so many digital commerce journeys beginning on Amazon is that consumers can be influenced early on when they're looking for ideas. Over half of consumers claim they find inspiration on AMZ. In a continuing effort to provide an environment that rivals or supersedes the physical retail browsing experience, the user interface has evolved beyond a transactional platform into something between a digital showroom and an interactive catalogue.
It's also important to note that shoppers prefer to browse on AMZ marketplace-style platform as opposed to DTC retailer sites.
"This year, Amazon will net $2.76 billion in US digital display ad revenues, making it the No. 3 digital display ad seller in the US after Facebook and Google."
The objective of every website and every app is to keep users online as long and as often as possible. Loyalty is king. Amazon Prime is an interesting example, with all countries but France and Australia indicating a growth in Prime memberships since 2019. In the US, approximately 7 in 10 shoppers have a Prime membership. In February of 2022, Amazon increased the price of Prime membership in the US by $20 a year. It was their first rate hike in four years. 
However, supermarket loyalty programs are more popular overall than Amazon Prime, with approximately 74% of US shoppers subscribing to one. Although it can appear that Amazon dominates CPG digital commerce across the board, this is not necessarily the case.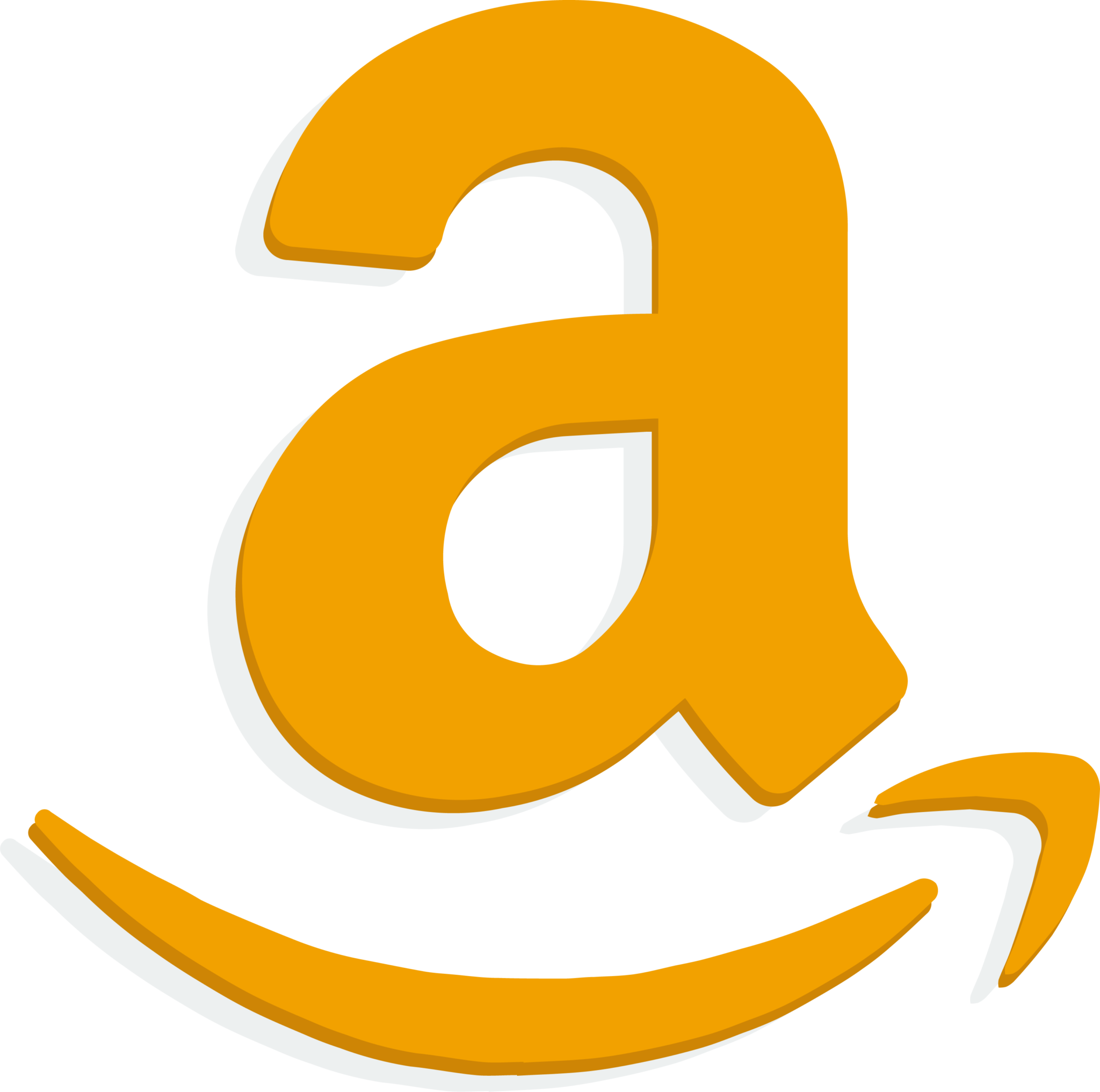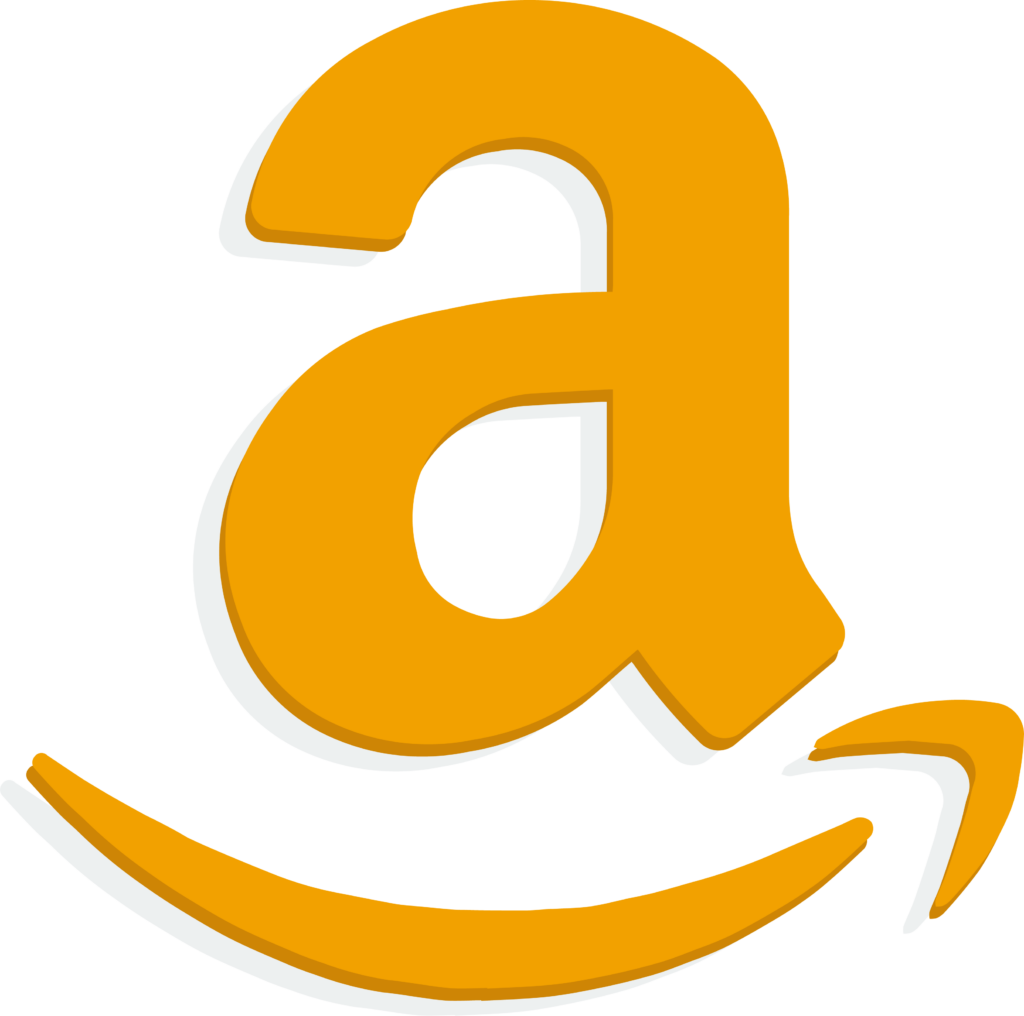 There are two further reasons shoppers use AMZ which can be important for manufacturers to consider in terms of brand value:
Shoppers associate Amazon with low prices. This perception could erode the premium or luxury qualities of some brands.
Second, Amazon correlates strongly with convenience, which is relevant for CPG brands.
Organic and paid search on Amazon
Paid-for ads that appear amongst the products in search results are called Sponsored Product Ads on Amazon. They are integrated into the organic results, accompanied by the word 'Sponsored'.
This type of ad accounts for 85% of the ads purchased on Amazon. As our research in the graph below shows, their effectiveness is quite similar to that of the highest search results achieved by non-paid-for search products.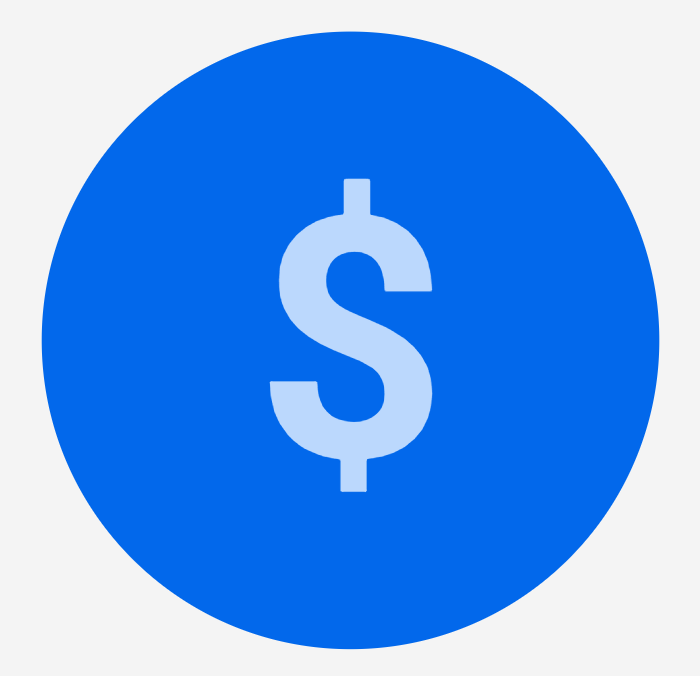 Organic and paid search results have significant impact on sales
Average CTR relative to search ranking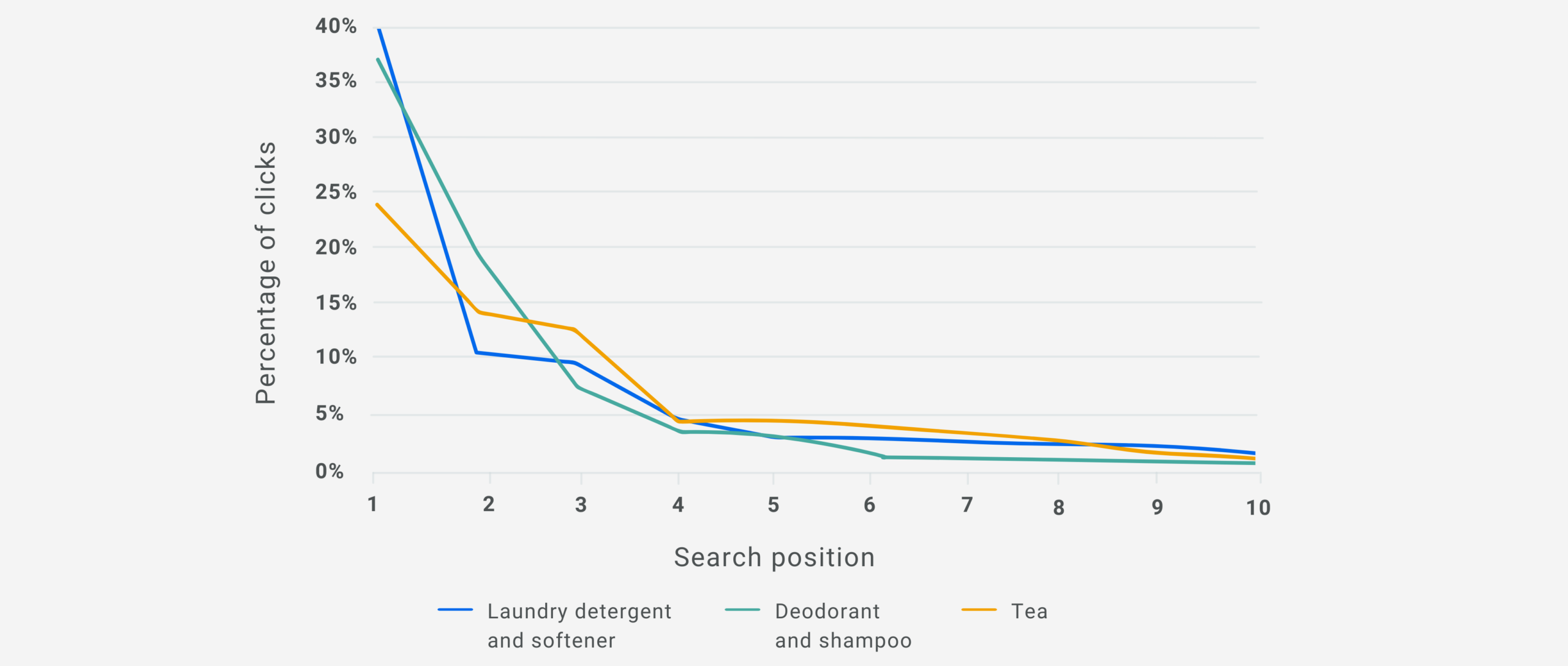 % TOP 3 of share of unique searches

Source – Data Impact by NielsenIQ
We help manufacturers improve their digital commerce.
By collecting over 60 billion data points per day, Data Impact offers the most granular, and therefore insightful, overview of the online CPG marketplace. We collect data at every single online site that major retailers list products, and render it in a simple, clear dashboard with a user experience our clients rate highly. 
Our support team accompanies brands
In customizing their platform to monitor the KPIs they choose such as share of voice, digital shelf analysis, optimizing availability and pricing, and estimating market share and increasing performance on Amazon.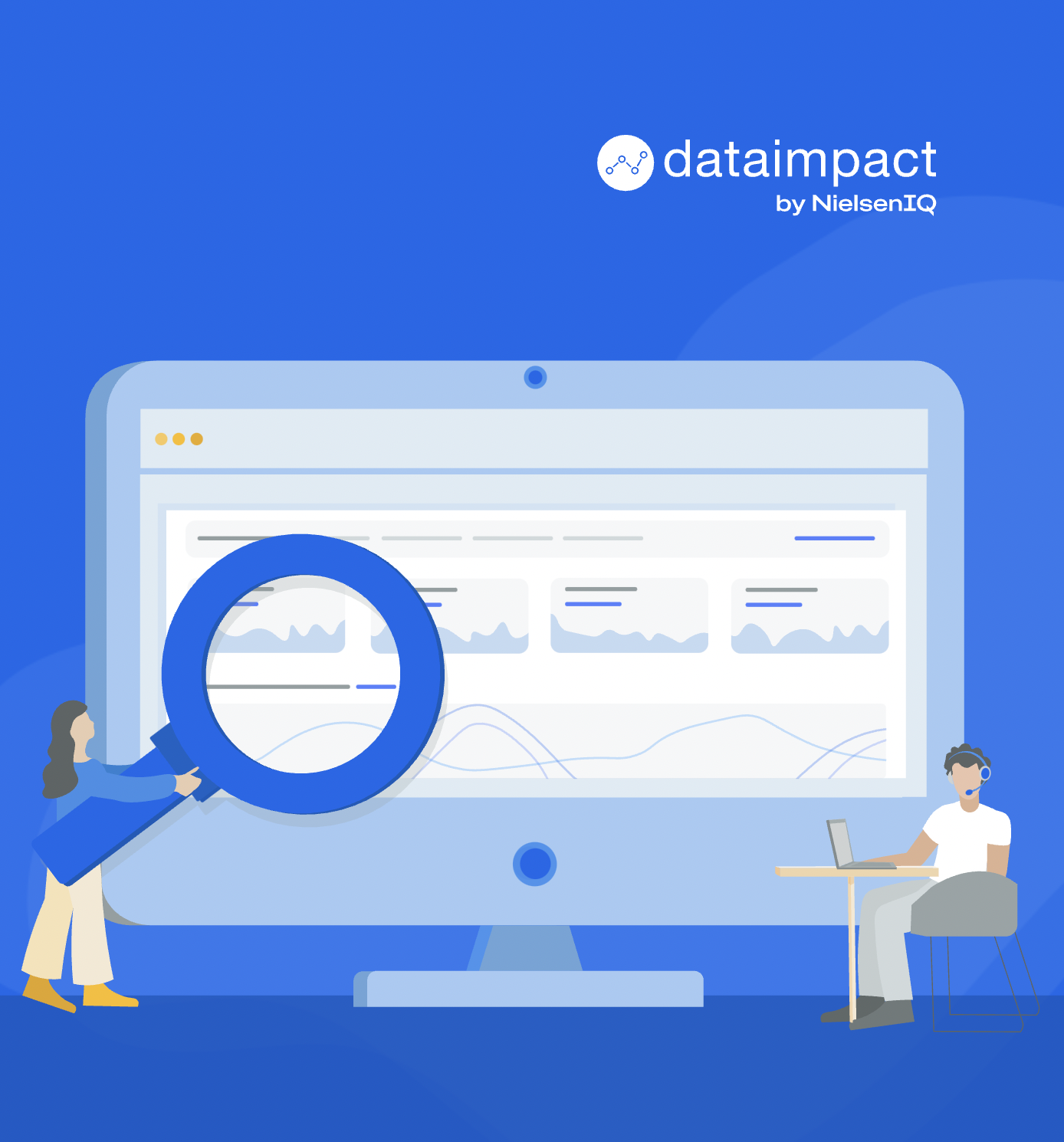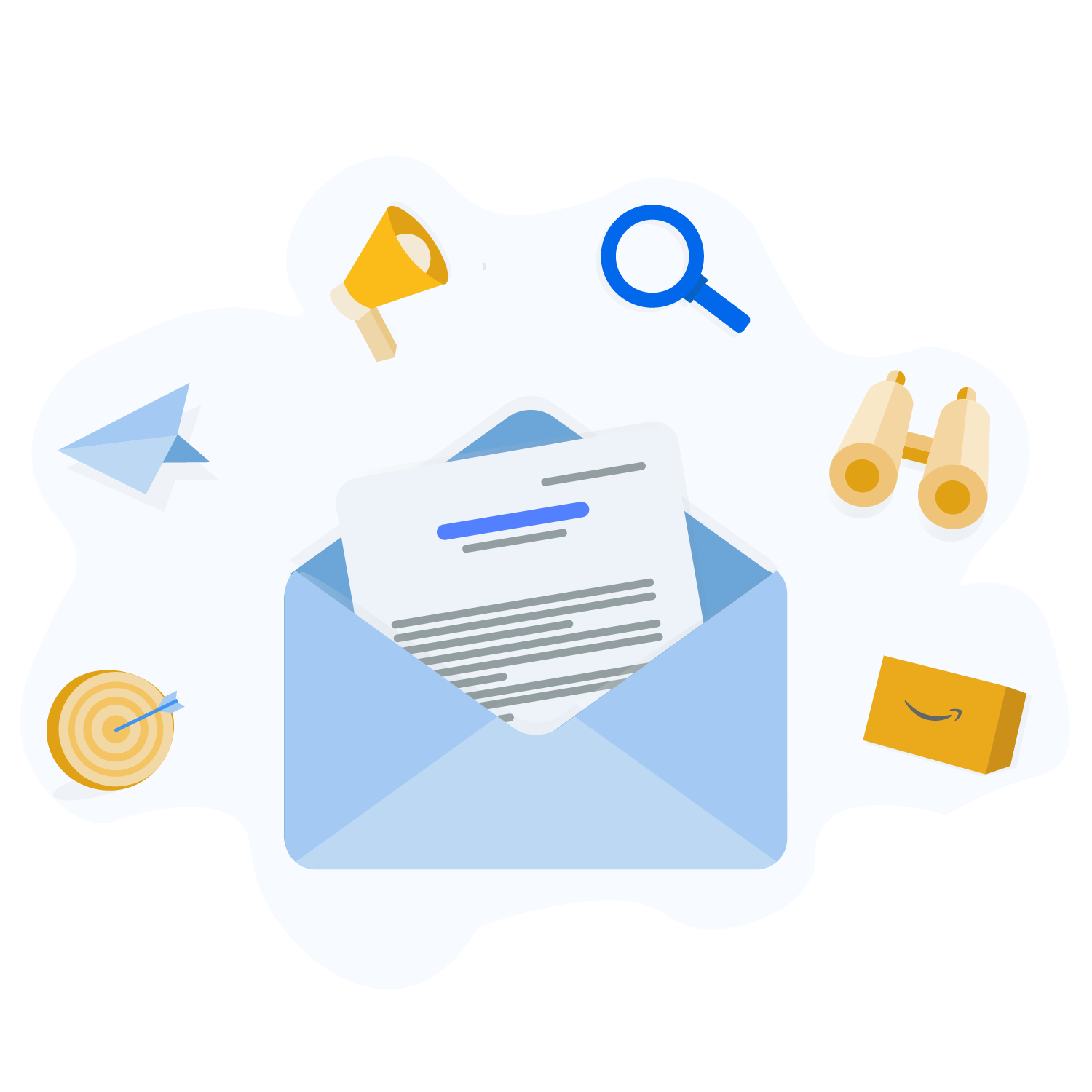 Subscribe to our newsletter